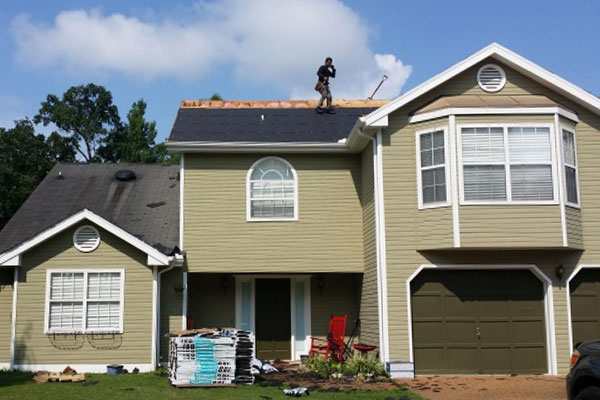 GreenForm is the first to market with a combination of commercial and residential roofing and solar franchise. GreenForm offers a recession proof formula in one of the fastest growing industries in the world with low overhead and high returns.
GreenForm Construction is not your typical general contractor. We have expertise in all aspects of roofing, renewable energy and construction. Through strategic partnerships our goal is to find the best solutions for our customers while maintaining the highest standards in quality. Our goal is to build long-term relationships with all clients. We understand that your property is a valuable asset and we strive to be your one stop shop for roofing, solar, and general contracting needs.
Our mission: To provide a one-stop solution for all residential and commercial construction, roofing, and solar needs with a focus on quality and customer service.
Why the Roofing and Solar industry?
Roofing and power are necessities for all property owners.
The desire for renewable energy is at an all time high with a demand that is trending upwards.
Complimentary services of roofing and solar provide multiple revenue streams.
About GreenForm Construction
GreenForm is a locally based and owned company with offices in Chattanooga and Nashville. We enjoy a reputation of serving our customers' needs with the highest integrity.  We are a multifaceted company that specializes in the restoration and value enhancement of both residential and commercial properties.  We are dedicated to 100% customer satisfaction and strive to exceed the expectations of our clients in all aspects of the restoration and construction industry.
As a licensed and insured general contracting firm we are capable of providing any and all services that your properties may need. The commercial division of GreenForm specializes in the restoration needs with a focus on roofing, siding and interior damage repair. Our demolition crew is experienced in safe and thorough removal of damaged structures. We are dedicated to assisting our commercial accounts to enhance the appearance as well as the value of the properties with whom they are affiliated. We have performed services for several commercial customers around the Southeast and have yet to achieve anything but the upmost satisfaction from our clients. Our past clients have been astonished with the level of customer service, work quality and speed. We work in earnest to minimize any disruptions of your daily operations. Your business doesn't stop for us!
All of this is accomplished in as much as possible with the goal of providing a cleaner, healthier community by considering the environmental impact of all the products we use. Our recent addition of our Solar Division only reinforces our commitment to providing a cleaner, greener source of energy. We have the most competitive pricing on solar systems in the nation which are designed to offer reliability as well as the maximum return on investment.
Our ideal franchisee / candidate
Whether you are a first time business owner or an experienced entrepreneur GreenForm's training program offers turn-key processes for all aspects of excelling in the solar and roofing industry.