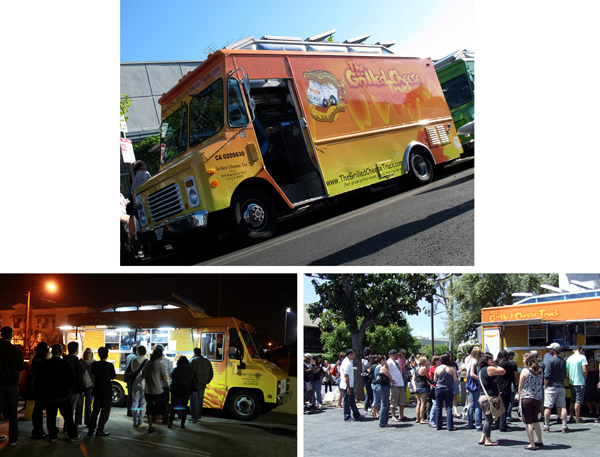 The Grilled Cheese Truck serves innovative, gourmet grilled cheese melts that are made from seasonal ingredients. Since the early 1920's, grilled cheese sandwiches have been considered a staple of American comfort food. David Danhi, who is the founder and culinary force behind the Grilled Cheese Truck, has been engaged in the restaurant and food business for 30 years. His melts have appeared on numerous lists describing the best grilled cheese creations in the industry.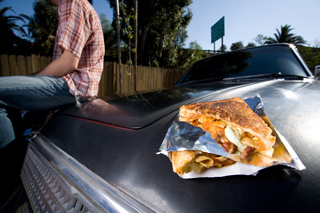 The Grilled Cheese Truck offers a complete menu of grilled cheese sandwiches, ranging from "Plain and Simple Melts" to its signature melt, "The Cheesy Mac and Rib," which contains a proprietary recipe for Southern macaroni and cheese and BBQ pulled pork. In addition, the Grilled Cheese Truck offers special melts that are available on a limited basis, such as the "Fried Chicken and Waffle Melt".
Company Highlights
Big Cheese, Inc. ("BCI") intends to capitalize on the success of The Grilled Cheese Truck brand by expanding domestically and internationally with the launch of more trucks, food carts, brick-and-mortar "micro-stores," and "pop-ups"

The company plans to file an offering statement for a Regulation A+ financing ("Reg A+") in the first year of operation, which, if successful, will result in a public market for the company's securities

Initial franchise opportunities will principally go to military veterans

Complete menu of award winning gourmet grilled cheese sandwiches ranging from "Plain and Simple Melts" to its signature melt, "The Cheesy Mac and Rib," to special melts like the "Fried Chicken and Waffle Melt"

The Grilled Cheese Truck has over 100,000 total followers through various social media channels, including Facebook, Instagram, and Twitter
Inspiration happens when you least expect it! What started as a fun, weekend activity to enter our Cheesy Mac and Rib Melt into LA's 7th Annual Grilled Cheese Invitational quickly became the idea behind The Grilled Cheese Truck.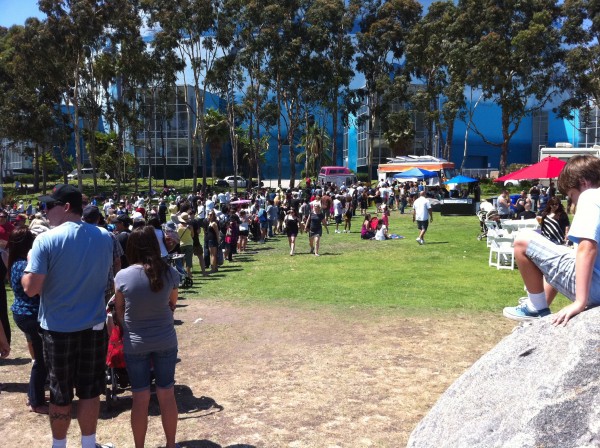 After seeing the masses of grilled cheese fanatics gathered to pay homage to our favorite childhood (and adult!) comfort food, we realized that this world needed more grilled cheese sandwiches brought to the streets. Not just the classic bread, butter and cheese, but amazing creations that are constructed with the best ingredients, local produce and made with nothing but love.
Our small menu is diverse and offers a delicious variety to every palette. And if you don't see what you want on the menu, just ask! We'll try to help you create your own version, because we want you to have your personal grilled cheese experience!
We look forward to making your hearts melt with all of our cheesy goodness.
Industry and Market Analysis
In 2015, there were over 4,250 food trucks in the U.S. that collectively generated around $856.7 million in revenue. In 2016, revenue is projected to be around $870 million, with the industry having grown at a compound annual growth rate of 7.9% since 2011, outperforming the broader food-service sector over that period.