911 Restoration
Franchise Fee: $49,000
Royalty: Restoration services 10%; other services: 3%
Cash Investment: $60,000
Total Investment: $70,000 - $150,000

Founded: 2003
Franchised: 2007
Our Advantages
Building a better tomorrow for our franchisees, their community and their customers.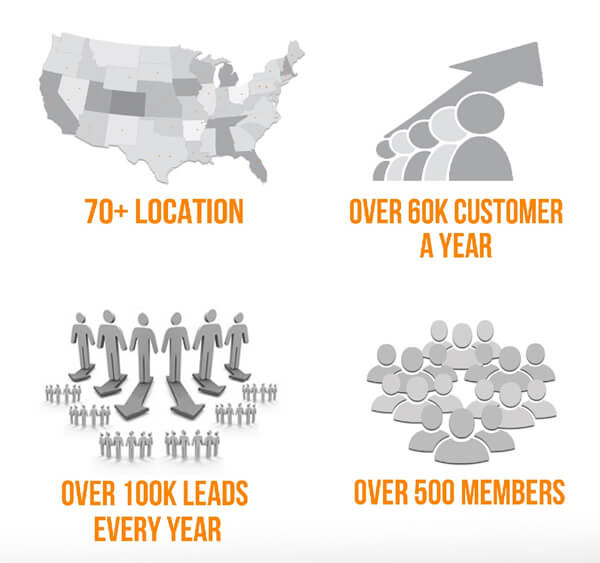 Want to know the advantages of joining 911 Restoration? Teaming up with our franchise family will allow you the benefits of growing with a trusted brand that will allow you to earn a healthy ROI while helping to rebuild your community and impacting people's lives. Invest in your future with the 911 Restoration advantages and strategies we offer:
Our Brand
Our Experience
Our Industry
Success Training & Support
Think, manage, and grow like a 911 CEO
We provide much more than a business in a box. We coach our franchisees on how to manage their time, team, and money to successfully think like a CEO.
Management Training:
Learn about the trade: Water, Fire & Mold
On the job site: Estimating & Inspecting
Creating & Insuring a Bill
Collection (Resource for collection)
Business Planning & Budgeting
Phone etiquette to win over commercial clients
Operational Support:
Lead generation (In-house marketing team – Google Partners)
365 days, 24/7 phone support to warm-transfer service calls to franchisees
Operational business coach to help you think, manage, and grow like a CEO
Operational & Business Development support
Strategic Planning/Goal Setting
Sales
Finance & Budget
CRM System
Estimating/Billing Department that deals directly with insurance companies
Financing and purchasing assistance
Ongoing support with day-to-day operations
Marketing:
Lead generation
In-house marketing
SEO
SEM
PPC
Content strategy
Social media
Local branding
Our tools and support will guide you to effectively think differently and grow your business!
Are You The 911 Fit?
A business and franchise opportunity for entrepreneurs!
Corporate leaders, managers, and executives
Same or related industry
Sales experience
Previous business owner
Military or emergency service background
Active member in community
We are a family-friendly business. Many of our franchisees are family teams. A family that works together, grows stronger together.
We love our veterans! We salute to our troops with 15% off your Initial Franchise Fee. Those that come from a military or emergency service background are built on a systematic foundation that mirrors our operation of planning, preparing and strategizing. A veteran's innate ability to prioritize and execute is a perfect fit for us!
Learn More About Our Franchise Opportunities
Fill Out The Form Today!