Combining the Hottest Trends in Food!
Tilford's Wood Fired Pizza is an innovative new franchise that combines the popularity of fast-casual pizza with the flexibility of food trucks.
Americans eat 350 slices of pizza per second, and that number continues to increase. Pizza is a $38 billion industry, but independent retailers don't seem to be participating in the boom. Independent pizza store owners saw sales drop by 5.01% in 2015, while chain operators, particularly in the fast-casual sector, logged an increase of 3.38%.
Add to that the fact that the food truck craze is going strong, accounting for $1.2 billion in revenue in 2015, and you can see that a mobile pizza franchise is an idea whose time has come!
Why Buy from Us?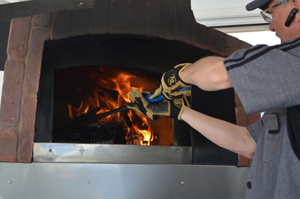 The vast majority of pizza trucks are mom-and-pop business that require the owner to spend their creative energy on things that have nothing to do with the food. And, as we said above, independent operators aren't experiencing growth the way chains are.
At Tilford's, we want to do everything we can to make running your business a successful and enjoyable experience so you can focus on what you do best — serving your customers. That's why we're in it with you. We provide ongoing support for you, your team members, and your trailer, for the long haul. Here's what you'll get:
Fully equipped, custom designed mobile pizza oven
Extensive business support
Proprietary pizza dough and recipes
Opportunities for creativity
Multiple revenue streams weekly
Training and ongoing webinars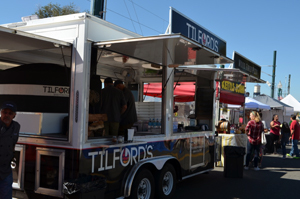 You can get in on the ground floor of this exciting new concept! Be the first in your market, or be the last — it all depends on how quickly you act.
Who Do We Want?
Professionals looking for a career change
Family business/owner operator with some previous business experience
Multi-unit displaced executive, either diversifying or leaving corporate executive America
Diversifying entrepreneur looking for the next business to start
Diversifying food service operators looking for the next big thing
We work with several third parties to help with financing, but you need $25,000 in liquid capital to be considered.
Tilford's Wood Fired Pizza is about Pizza, Passion and Profit. Join us and experience all 3 in a way you never dreamed possible!