Tilden Car Care
Franchise Fee: $29,900
Royalty: 6% or $350 per week
Cash Investment: $50,000
Total Investment: $100,000 - $300,000

Founded: 1923
Franchised: 1996
Tilden Your Total Car Care Center ™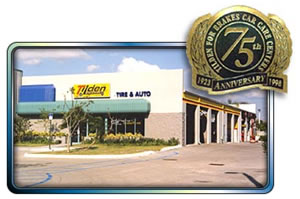 We're not just brakes. The total car care center concept allows you to offer a full menu of automotive services for maximum customer procurement, rather than a limited niche market. You benefit from a management team where concept, methods and system were proven and perfected for 75 years before we began to offer franchises.

The Tilden Franchise Program is a great opportunity - carefully planned - already successful - and available to qualified people ready to travel the road to success, by opening a Tilden Your Total Car Care Center ™. You benefit from a management team whose concept, methods, system, and training were proven and perfected for 75 years before we even considered offering franchises.




The Automotive Service Industry is a proven vehicle for success. The industry is expected to gross more than $160 Billion dollars in sales this year. According to the American Market Research Council, the average length of time a person owns a vehicle is now 7.8 years. Currently, there are over 200,000,000 vehicles on the road that are, on average, over seven years old. They need to be serviced and maintained.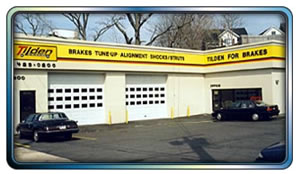 The demand for quality service or replacement of brakes, exhaust systems, shocks, suspension, oil changes, engine repairs, and other related services is at an all time high. Tilden Your Total Car Care Center ™ are getting an increased share of the business each and everyday. Since the average American household owns two or more vehicles at any given time, a full service Tilden Your Total Car Care Center™ generates significant repeat business from loyal, satisfied customers who recommend family members and friends.

What's in the "Tilden" name?
Known and trusted for over 80 years
Effective advertising campaigns
Television, Radio, Print, Internet, and On-Hold advertising
Local advertising support
Many years and $$$ spent developing the Tilden name and system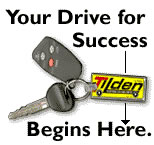 What the Customer Wants
A name they recognize
A shop they can trust
Warranty program supported by a trusted company
Competitive Pricing
Personalized service
What our Franchisees Get
Access to our training center
In-Shop training
Warranty support
Technical assistance
Field operations support
Seminars & workshops
Point of sale assistance
National suppliers
Co-op advertising
Potential for increased shop value
AND MUCH...MUCH...MORE
Comments From Tilden Franchise Owners

"New customers are coming into my Tilden center because of the quality, Tilden reputation. My profits have never been better."
- Bill Gonzalez, Mineola, NY, Tilden Franchise Owner for over 5 years.

"I'm not even a mechanic, but I'm running a Tilden business that has been making money from day one."
- Roland Weissberger, Bronx, NY, Tilden Franchise Owner for over 7 years.

NOTE: This franchise is only currently being offered to residents of the United States and to individuals with at least $150,000 to invest.