Puroclean
Franchise Fee: $50,000
Royalty: 10% - 3%
Cash Investment: $80,000
Total Investment: $72,702 - $94,962

Founded: 1986
Franchised: 1990

PuroClean - The REAL Recession Proof Franchise!®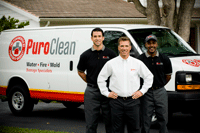 PuroClean offers a unique opportunity to entrepreneurs who possess excellent interpersonal skills and business experience. Can you visualize yourself owning a business that not only offers the financial security you desire, but also affords you the ability to whisk your family away on that dream vacation you've been putting off? PuroClean gives you that opportunity. PuroClean Franchisees have discovered what's important, what a career really means... and through their achievements, they have transformed their lives and the lives of their families and their employees.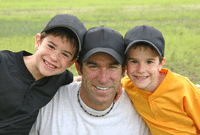 PuroClean Franchisees follow a time-tested business-to-business sales model that paves a pathway to success in the recession-proof $210 billion dollar* industry of property damage restoration. Supported by a business training support center, PuroClean Franchisees have become the property restoration provider of choice for insurance professionals and property owners throughout the United States and Canada. As a PuroClean Franchisee, you enjoy attractive profit margins. You also make a tremendous impact on the communities you serve by offering essential services that help property owners in their time of need.
PuroClean Benefits At-A-Glance: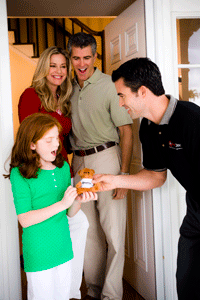 Recession-proof industry
Low Investment-High Margins
No prior industry experience necessary
Unrestricted market enables unlimited growth opportunities
Integrated B2B sales & marketing programs
Comprehensive three week training program
Certified State-of-the-Science Training Facility
Ongoing field training and 24/7 technical support
Proprietary Claims Management and Operating Systems
National name recognition and brand power
Operational flexibility with home-based and executive office models
Reduced expenses through collective purchases
Advanced lead generation technology
Available Health Insurance Benefits
Support, Support, Support!

Now is the moment to seize this opportunity of a lifetime. Discover why PuroClean is one of the fastest growing franchise systems in North America, the REAL Recession Proof Franchise! **
*As per 2009 A.M. Best Data
**FranDATA