House Doctors
Franchise Fee: $58,900
Royalty: 6%
Cash Investment: $60,000
Total Investment: $98,000 - $128,650

Founded: 1995
Franchised: 1997
Be Part of the Next Big Franchise Opportunity
Home Improvements Just Got Easier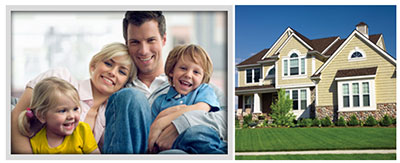 Choosing the market just got easier:
Baby Boomers - The home repair, and remodeling industry is about to explode. Just think aging "baby boomers" and aging housing stock.
Fast Growth Vertical Markets - The "space" that our franchisees operate in includes:- Ongoing home repair & maintenance; home energy upgrades; "aging in place" home modifications; light remodeling; installation of products; commercial property repair & maintenance.
Do It For Me Society - We are forecasting exceptional growth as we build a company that makes home improvements easier for our growing do it for me society.
Team Building - Our successful franchisees don't swing a hammer. They are the owners, managers and marketers who are building teams of technicians, changing the home improvement industry one project at a time.
Choosing the franchise just got easier
Easy franchise information gathering process including franchisee validation
Low investment level entry points
Clear value proposition as a business with clear exit strategies
Clear profile of what skills you need to be successful
Fast ramp up to first base
Simple step by step business building model takes you quickly to the next level
Proven cost-effective lead generation marketing program
National partnerships & relationships
Franchisee-centered, results-oriented culture
Experienced, effective leadership with a strong vision