About Us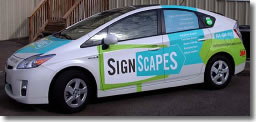 We are the "Commercial Sign Companies" located in light industrial business parks.
We are not the retail sign stores you see in the shopping centers. Our 250 plus Owners are people-oriented individuals who have the desire to run a custom, manufacturing business. Our Signworld Owners are a cut above the traditional sign company. Our ongoing support and training along with state-of-the-art equipment will leave the competition behind.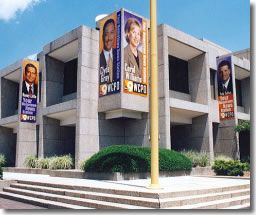 With Signworld, there are no royalties and there are no rules.
Our business model is for you to work with ongoing large customers with a repetitive need. Your top 20 to 30 customers will generate up to 80% or more of your annual gross sales.
Signworld has been a part of the industry's profit and fun since 1988. With over 26 years in the business, Signworld has established itself as the leader in the no-royalties and no-rules sign business concept.
Why Choose SIGNWORLD?
Drive down any street, walk into any business, notice vehicles of all sizes wrapped in pictures and graphics or visit a tradeshow and the opportunity for building a business in the sign industry will become very clear. Today, more than ever, small businesses to large are seeking ways to increase their visibility and make an impact through the use of signs.
Here's what a modern day sign business looks like:
Signs are custom production, so every day is different and you will see tangible, visible results of your efforts as you drive around town.
It's close to home, in a low-overhead business park location, operating Monday-Friday 9-5 – no nights, weekends or holidays, with a small staff of career employees.
There are no loud noises, odors, or dangerous chemicals.
It's a relationship business with repeat customers. Twenty to thirty of those customers can equal 80% of your revenue. Many of those customers may be regional and even national in scope.
It's a non-cash transaction business, so when you are out seeing customers, you don't have to worry about who's holding the money.
When you are ready to sell your business, it will sell for more than most business models because of the manufacturing sector you are in, the small core of repeat customers and the profit margins obtainable due to the custom nature of the business.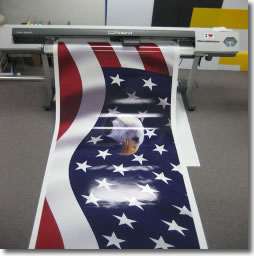 Training and Support
More training than you will ever attend
Four Weeks:
Technical Training – 5 days on sign-making hardware and software
Operations Training – 3 days on sales/marketing, website/internet presence, human resources, finance, legal, products, materials, suppliers and overall daily operations
Supplier Training – 1 day visiting 7 suppliers
Pricing, accounting and POS Training – 5 days
On-The-Job Training – 5 days at other Signworld locations
On-site Training – 3 days
Ideal Candidate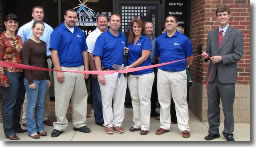 To be a SIGNWORLD owner you won't need any graphics arts education or prior experience with signs. Our owners come from all walks of life, from bankers to secretaries to construction workers. No matter what their background, they all share a strong work ethic; a desire to build a business with no limitations and the realization that working for themselves is their ultimate destiny. They apply their people skills to help their customers with solutions they need to promote their business.