A powerful network of independent consulting professionals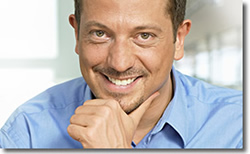 Expense Reduction Analysts (ERA) is one of the world's leading networks for cost, purchase and supply management. Founded by Fred Marfleet in the United Kingdom in 1992, offices in the United States were opened in 2003. ERA holds a powerful position within a very compelling market segment of the consulting industry.
In excess of 650 franchisees in more than 30 countries around the globe specialize in non-core, general and administrative costs. Here in the U.S., more than 170 franchisees help their clients reduce indirect spends. Our franchisees save clients money in more than 40 cost categories including freight, telecommunications, office supplies, fleet management, insurance and more.
The ERA business strategy provides a low-risk value proposition largely due to our "no savings – no fee" model. Clients and franchisees alike benefit significantly: our franchisees share the cost savings with their clients.
One of the many advantages of our network of highly experienced franchisees is the opportunity to leverage our shared expertise to help meet the specific demands of each client project. The collective knowledge and market power of our network offers a great advantage to new ERA franchisees.
All businesses are more profitable when they can reduce costs and maintain quality. Given today's challenging economic environment, client demand for actionable cost, purchase and supply management solutions has never been greater, making our sustainable business model highly desirable. Simply put — this is a great business opportunity.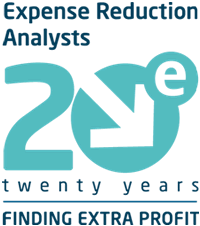 Achieve your professional and personal goals with Expense Reduction Analysts.
Apply your knowledge and experience to develop and operate your own cost reduction consulting practice.
If you enjoy working on diverse projects with a team of like-minded professionals as a consultant, Expense Reduction Analysts (ERA) may be just the right business opportunity for you.
For almost 20 years, ERA has been offering individuals the opportunity to build their own businesses and achieve a rewarding work/life balance.
Here in the United States, our franchisees have successfully completed cost reduction projects for more than 1,800 clients. Our franchise opportunity appeals to professionals like you who want to engage with executive-level decision makers, build professional relationships and generate meaningful cost-savings results for their clients.
We'll provide you with the processes and training to help you build your consulting practice — and support you every step of the way. As part of our network of ERA business franchisees, you'll have the opportunity to collaborate with your business peers to deliver exceptional results for your clients.
Franchisee Quote:
Richard H. - "I am impressed with the high caliber of the people I've met at ERA. They come from diverse backgrounds, are knowledgeable, experienced and are driven to success. ERA has a collaborative culture that I believe contributes to both my growth and success."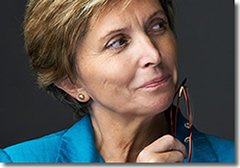 Benefits of the ERA Program:
Low investment
Home office based
Excellent work/life balance
Opportunity to generate significant earnings
No employees required
Role of the Franchisee:
Franchisees come from extremely diverse backgrounds, but almost all have extensive business expertise. The franchisee's role in the business is to act as the Trusted Business Advisor to their executive level clients. A drive to grow the business and an ability to develop and maintain relationships with clients, vendors and other ERA consultants are the key ingredients for success.
Desired Candidates:
Trusted Business Advisor Consultants with an interest in customer acquisition and business development.
Business professionals skilled in B to B client acquisition and relationship management at the C-level.
Highly motivated and ambitious individuals with a strong desire to join a trusted and proven professional services consultancy.
Leaders across all industries who want to be part of a national and global team of business professionals.
Training and Support:
ERA offers a training and support program that is second to none. Utilizing the best of ERA's combined experience, gained from delivering thousands of cost saving projects over many years, the training will empower you with the techniques and knowledge to enable you to sign clients, deliver successful profit-improvement projects and earn fees as quickly as possible.
Franchisee Quote:
Brian J. - "The ERA model is recession proof. In fact, it works both in growth markets where managers simply don't have the time to focus on non-core costs and in down markets where there is real pressure on cost controls."
We invite you to join ERA and start your own cost reduction consulting franchise business with us. Our expertise and outstanding reputation will help guide your success and open the doors to a great opportunity.
To request further information and learn about how you can create your own successful business within the proven, professional framework of an Expense Reduction Analysts franchise, contact us today.