House of Bread
Franchise Fee: $35,000
Royalty: 6%
Cash Investment: $125,000
Total Investment: $193,000 - $349,000

Founded: 1996
Franchised: 2000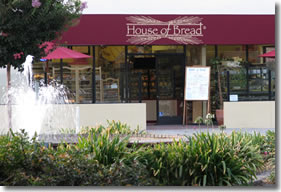 About Us
Since 1996, House of Bread Bakery Cafe has been rewarding all the senses of their beloved customers. The smell of freshly baked bread, sight of baker's engaged in the age old trade of kneading dough by hand, sound of a friendly greeting of an offer for a free slice of bread and finally, the incredibly delicious taste of real bread created the way nature intended. For the deli offering, we pair Boar's Head premium meats with our quality bread to produce the best sandwich in town!
Training and Support
House of Bread franchising provides you with all the tools necessary to start your own House of Bread Bakery and Café. We will support you from the beginning stages throughout the life of your business. We will provide you with technical assistance in the following areas: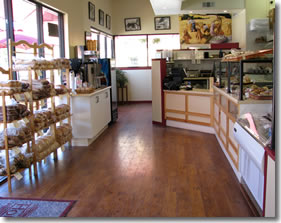 Site selection including demographic requirements and recommendations
Store layout
Modern POS system specifically designed for House of Bread
Equipment and supplies list as well as procurement sources (new and used)
Owner and employee training materials and schedules
Operational control systems including employee handling recommendations, register controls, product pricing guidelines and production trouble shooting techniques
Use of the House of Bread accounting, billing and payroll systems
Marketing and publicity suggestions
Proven recipes and production schedules
Wholesale systems and strategies
Ideal Candidate
House of Bread Bakery Cafe is looking for people who enjoy exceeding their customer's expectations with outstanding product quality and customer service. An ideal canidate has a postive can do attitude and excels at leading their staff to accomplish their stated goals. We are looking for people who want to be part of the community and are comfortable with learning and implementing our proven marketing systems. Candidates must have $100k in liquid capital and be willing to make a full-time commitment for the first year managing the business.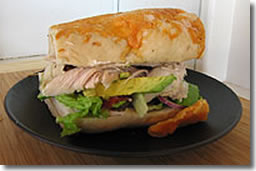 Next Steps
Review initial information kit.
Complete and return personal profile form.
Attend discovery day with House of Bread, upon pre-approval.
Receive Uniform Franchise Offering Circular (UFOC) and franchise agreement for review.
Franchise awarded upon final approval.
Secure franchise with signing franchise agreements and initial franchise fee payment.
Review confidential operational manual.
Secure financing and store location.
Attend operations training course.
OPEN YOUR HOUSE OF BREAD BAKERY!