FasTracKids
Franchise Fee: $30,000
Royalty: 12.5%
Cash Investment: $80,000
Total Investment: $10,000 - $171,517

Founded: 1998
Franchised: 1998
Join a Top-Ranked, Uniquely Different
Early Childhood Education Franchise – Cater to the
Demand for High-Quality Educational Programs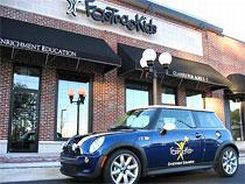 FasTracKids is a proven leader in international early childhood education and offers an uniquely innovative learning experience in over 45 countries and 19 languages worldwide. For over a decade, FasTracKids has been providing programs for children ages six months to eight years old. Our programs instill a love of learning in a fun, interactive setting. As we continue to expand, we're looking for enthusiastic individuals to join us. If you're interested in owning a franchise that positively impacts your community this may be the perfect business for you. The FasTracKids franchise opportunity provides you with the chance to own a proven, top-ranked business that offers sought-after educational programs that enrich children's lives.


Now is an Ideal Time to Own a Business in the
$60 Billion, Fast-Growing, Children's Education Industry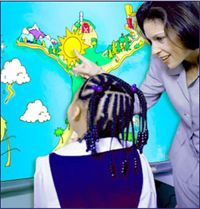 As a FasTracKids franchisee you'll benefit from owning a business that features numerous competitive advantages, including:
A growing, multi-billion dollar industry- The children's education industry is a $60 billion a year industry and one of the fastest-growing business sectors in the world. With more families choosing to enroll their young children in educational programs, now is an opportune time to own a FasTracKids franchise.


A results-oriented approach- FasTracKids utilizes revolutionary, proprietary technology and teaching methods to develop key learning and life skills such as critical thinking, creativity, confidence, communication and collaboration. These skills carry over into the home and classroom settings, and produce key learning results.


Leading curriculum- The FasTracKids program is based on an internationally-acclaimed curriculum, innovative technology, and a thriving classroom enterprise that was recognized in 2005 by Entrepreneur magazine as the "Best of the Best" in children's enrichment education.


Various business models to suit your goals- We offer various franchise ownership business models, including retail-oriented enrichment centers, programs for existing children's schools and day care centers, master franchises and area developer opportunities.


Eight proprietary programs translate into multiple potential revenue streams- Using the FasTrack Learning Station®, FasTracKids franchisees can provide quality programs like the FasTracKids signature program, FasTrack® Signing, FasTrack® Tots, FasTrack® Music, FasTrack® Explorers, FasTrack® Discoverers, FasTrack® Camps and FasTrack® English.


Flexible schedule- Franchisees may offer FasTracKids programs during morning, afternoon, after-school, weekend and vacation hours.


A proven business system- FasTracKids provides current daycare center or preschool operators and educators, as well as aspiring franchisees from various professional backgrounds, with a proven business system.
As a FasTracKids franchisee you'll be well-positioned to cater to the significant demand for high-quality educational programs. We Provide You with Extensive Training and Support When you join us as a FasTracKids early education franchisee, you'll receive extensive support in numerous areas, including:


Center operations training- Franchisees attend a one-week operations training program that covers operating a FasTracKids franchise in an independent retail center or as part of an existing pre-school or day care center. Additional training occurs online, regionally and at international meetings.


Program instructor training- Instructors participate in a one-week instructor training program to become certified in the teaching methodology of conducting FasTracKids programs. Additional materials such as lesson plans, handouts, and DVDs further support the training process. Site selection assistance- We'll provide you with information regarding the characteristics and demographics of successful locations.


Center design- Optional layouts of classrooms and enrichment centers along with sign packages and color design schemes.


Marketing, sales and student retention assistance- We have developed effective methods for marketing the business, generating enrollment and retaining students. We will provide you with brochures, advertisements and other marketing materials for the business and the programs.


Franchisee Website and technology support- Technical support includes consultation on the necessary equipment for each center as well as registration, localization, and web support. Franchisees receive their own webpage to communicate class schedules, contact information and promotions.


Franchise support- Your individual franchise support manager works closely with you as you prepare to open your center and during the day-to-day operations of your business.