DRUG DEALERS ARENíT THE ONLY ONES
MAKING MONEY IN THE DRUG INDUSTRY
USA Mobile Drug Testing (USAMDT) is the first and only nationally-branded franchise for mobile drug testing. We specialize in on-site drug testing generating high margins and excellent profits.
Home-based Business
Very Low Overhead
Recession Resistance
Minimal Staffing Requirements
No Experience Needed
All Training Provided
Minimal Competition
Well Established multi-billion dollar industry
USAMDT handles your billing and collections
The USA Mobile Drug Testing Franchise Opportunity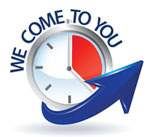 As a franchisee, your staff of Drug and Alcohol Agents (trained by USAMDT) provide mobile drug and alcohol testing to employers in your area. These are tests that many employers are federally mandated and required to do on their employees. Talk about recession resistant, theyíre required by the government to do these tests. They canít just decide to cut their expenses and stop using your services!
The USA Mobile Drug Testing franchise proposition stacks up well against other franchise opportunities in numerous ways. Cost of entry is very low, and our products and service are best in class. The drug, alcohol and DNA testing market is well established multi-billion dollar industry and in need of innovative solutions and new providers. We do not require an expensive investment in an office or fixed site location.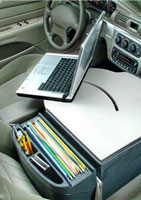 Low Start-up Costs:
Owning a USA Mobile Drug Testing Franchise is affordable, as low as US$65K.
Strong Affiliates:
USAMDT has valuable affiliations with many organizations that can help you be successful!
Not Tied to Real Estate:
The benefit of a mobile drug testing is just tható"It's mobile." No building codes to comply with and no fixed site expenses like percentage rent and leasehold improvements. This keeps you overhead low and your profit margin high!
Built-in Customer Base:
USAMDT will provide you with a complete list of companies in your protected territory, which are potential clients.
Order Franchise Information Now!