The Dentists Choice
Franchise Fee: $45,000
Royalty: 5% - 1% declining scale based on revenues
Cash Investment: $51,000
Total Investment: $51,000 - $60,000

Founded: 1993
Franchised: 1995
Demand For Our Service Is Enormous
When you take a great business you feel comfortable with — something you will enjoy doing — and wrap it into a successful franchise, you have a winning concept and powerful advantages!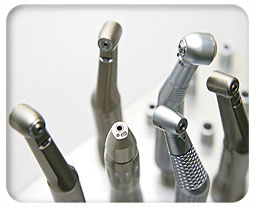 The Leading Handpiece Repair Franchise
The Dentist's Choice is the leading franchised network of locally owned dental handpiece repair and service specialists in North America with over 120 franchise units throughout the U.S. and Canada. Founded in 1993, The Dentist's Choice has established a booming niche business that is focused on repairing and maintaining all types of handpieces (drills) for dental offices, equipment which is integral to the dental profession.

We have been consistently recognized by Entrepreneur Magazine in the "Top 101 Home Based Franchises", as well as ranking Number One in the dental handpiece repair category. We are also consistently ranked in the "Annual Franchise 500" and "Best of the Best" issues. Quality repairs, affordable pricing, quick turnaround time and service guarantees are the hallmarks of The Dentist's Choice.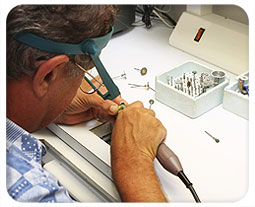 Franchise Advantages
The Dentist's Choice provides entrepreneurs with the opportunity to build a lucrative career doing something they also enjoy. Every day our franchisees are excited to get up because they enjoy the work they do and appreciate the benefits of having a world-class organization with over 15 years of franchising experience supporting them every step of the way.


The advantages of franchising with
The Dentist's Choice:
1. Quick Start - unrivaled franchisee training and support designed to get your business up-and-running quickly;
2. Operating Systems — nearly 20 years in business perfecting our operating systems;
3. Brand Recognition — industry-wide awareness will accelerate your business growth;
4. Purchasing Power — achieving greater economies of scale in marketing and materials;
5. Greater Profits — we have exclusive access to a huge inventory of handpieces and accessories at deep discounts, giving you additional profit opportunities through product resales. No other franchise can match our inventory or prices;
6. Client Referrals — generated by our corporate website;
7. Ongoing Training — bringing you latest repair information on the newest handpiece models keeps you ahead of the competition;
8. Tech Support — unsurpassed assistance at your fingertips;
9. Resale Value — historically high for our franchises.

With our proven formula for success, The Dentist's Choice gives our franchisees the keys to business ownership, independence, quality of life and financial freedom.


Outstanding Training is The Key to Your Success
The Dentist's Choice offers the best year-round, comprehensive training program in the industry. Franchise owners spend a minimum of one week at the corporate office receiving personalized, hands-on training in handpiece repair, marketing and operations from expert technicians and business professionals.

We're looking for well-rounded individuals to join our growing team. Ideal candidates are friendly and outgoing, enjoy working with their hands and fixing things, and are self-motivated and thrive in an independent work environment. No dental experience or professional repair experience is required: just a good attitude, a strong work ethic, and the desire to take charge of your own destiny.