Why Huntington
Partner with a known leader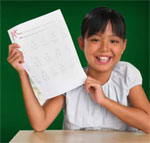 Huntington is one of the most established and well-respected brands in education. Huntington pioneered the learning center industry, opening its first location in 1977. In 1985, Huntington began offering franchised Huntington Learning Centers and achieved rapid acceptance. Today, Huntington has grown to nearly 300 learning centers nationwide which provide quality instruction to thousands of students grades K-12 in reading, writing, math, phonics, study skills and SAT/ACT/PSAT exam prep.
Get up and running quickly
Huntington's "Steps to Success" program, details everything you need for training, hiring staff and finding and opening your Huntington Learning Center facility. Our dedicated management team is fully committed to your success and provides support every step of the way. From pre-opening to launch to day-to-day operations, Huntington franchisees benefit from these advantages:
A market-leading brand
More than 30 years of experience
A reputation for quality
Solid financials
Proven results
Ongoing training
Professional marketing support
The market opportunity is tremendous
Parent-pay tutoring is a $8 billion industry! Students everywhere face learning and academic challenges. Parents of these struggling children invest in Huntington's programs to get their children back or track and master their academic goals. There is a cry for our services in every market... and you can offer parents the answer they need in your market.
Special Opportunities
Sometimes purchasing an established business makes more sense than opening a new location. To find out about resale franchise opportunities available through Huntington, complete the form below.
Huntington also offers a special Turnkey program in the New York Market. With this program, a franchise owner would choose a location and sign a lease. Huntington will take care of the rest. For more information about this program, complete the form below.
Your Investment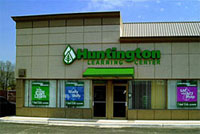 Total investment for opening a standard Huntington Learning Center is estimated at $113,850 to $245,850. Your investment will vary depending upon your center's location, size, leasehold improvements and other variables. An expanded learning center franchise is available for an estimated investment of $200,100 to $348,250. Financing is available through third party lenders. Offered by prospectus only.