ANDY ONCALL
Franchise Fee: $25,000
Royalty: 5%
Cash Investment: $48,150
Total Investment: $48,150 - $62,050

Founded: 1993
Franchised: 1999
Join the Always-in-Demand Home Repair Industry - No Experience is Necessary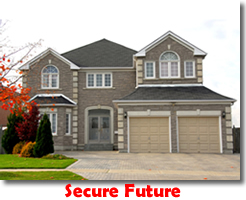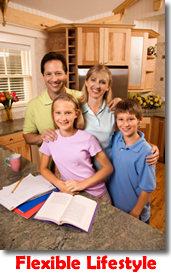 The overall aging of the population means many people are no longer able to do their own home repairs
The increase in the average work week and corresponding decrease in leisure time result in people simply having no time available to perform their own repairs
The increase in the number of dual income households has created more disposable income as well as less free time, so many homeowners are outsourcing any number of services, including minor home repairs
An increasing number of households are headed by women (either unmarried, divorced or widowed) who are less likely to have the skills or tools necessary to perform their own repairs
In most markets, the home stock is aging, thus requiring more maintenance and remodeling.
Strong and growing demand: Homes are often people's largest investment and Americans are currently spending billions of dollars repairing and maintaining their homes. Due to these factors and a number of significant market trends, there is a strong and growing demand for handyman services.
Low initial investment: A typical ANDY ONCALL® franchise can be opened for under $50,000.
High growth potential: An aging population, an increase in the number of dual-income families and people juggling demanding schedules is driving the demand for our services. The need for home repair services is projected to experience strong future growth.
Low operating expenses: Low staffing requirements (typically only one additional staff member is necessary), few supplies and little overhead keep your ongoing operating expenses down.
Little direct competition: Our professionalism and "customer 1st" approach differentiates us from the competition.
An easy-to-operate system: With our proven operating system, an ANDY ONCALL® franchise is an easy business to manage.
Flexibility: Enjoy the benefits of working in a relaxed atmosphere. Casual attire is permitted and because each project is different, owning an ANDY ONCALL® franchise provides you with variety.
Franchise network benefits: You'll have access to optional healthcare and general liability insurance programs through third party companies.
An experienced partner: ANDY ONCALL® franchise owners benefit from a foundation that's built on 15 years of solid experience.
A committed franchisor: Your success matters to us. We will do everything in our power to help you build your business.