Professional Consulting Opportunity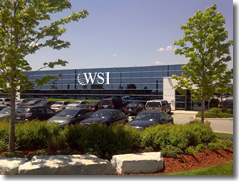 Become a Consultant for WSI - the worlds oldest & largest Internet Marketing company. With more than 1000 consultants in over 80 countries, WSI has helped thousands of SMEs and Fortune 1000 corporations to realize their Internet Marketing potential.
Low Investment, from 49,700.
No Specific Technical Experience
No specific technical experience is required to become a WSI Consultant. WSI provides complete training, ongoing support, and the worlds largest private emarketplace of suppliers and production centers to deliver a wide aray of client solutions.
High demand, evolving, growth industry
According to a recent study by Boston Consulting Group, by 2016, there will be 3 billion Internet users globally—almost half the world's population, and the Internet economy will reach $4.2 trillion in the G-20 economies (up from 2.3 trillion in 2010). If it were a national economy, the Internet economy would rank in the world's top five, behind only the U.S., China, Japan, and India, and ahead of Germany.
Furthering this growth, mobile devices—smartphones and tablets—will account for four out of five broadband connections by 2016. And according to IBM, a total of 1 trillion devices will be connected to the internet by 2015.
WSI fills huge void for clients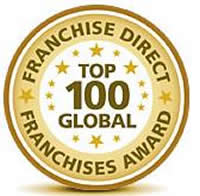 The rapidly changing internet economy has left even the largest corporations scrambling to intigrate evolving trends in digital marketing. A recent IBM study of more than 1,700 chief marketing officers (CMOs) revealed that CMOs feel underprepared to manage the impact of key changes in the marketing arena. For example, while 82 percent say they plan to increase their use of social media over the next three to five years, only 26 percent are currently tracking blogs to shape their marketing strategies.
In keeping with Moore's law of doubling, the rapidly evolving landscape of digital marketing, has proven too complex for organizations to navigate alone.
For close to 2 decades, WSI (founded in 1995), has been helping business to caplitalize on emerging technologies. Now, more than ever before, companies are turning to WSI for help. As a trusted parner WSI is committed to helping each client to intigrate wholelistic strategies to achieve their goals.
Social Marketing changes internet landscape
As social marketing becomes the next "game changer", most businesses, inclusive of Fortune 1000 companies, remain mired in 20th century approaches. Consumers are sharing their experiences widely online, giving them more control and influence over brands. With more than 90 percent of all data being created in the past 2 years, a new shift in the balance of control from organizations to their customers has created a void among companies. As businesses scramble to cope in a landscape which requires new approaches, tools and skills in order to stay competitive, WSI provides the systems, processes, methodolgies and expertise to help them grow.
Proven System
WSI offers a proven, scalable business with recurring revenue and unlimited earning potential from multiple revenue streams.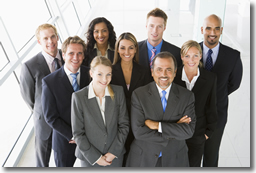 Whether your background is in general business or sales and marketing, if you follow WSI's proven system you will build and expand your client base, while helping your clients to prosper. WSI's successful business, marketing and Internet solutions are driven by proprietary tools, methodologies, products and comprehensive operational and marketing support.
Flexible Hours
Low Overheads
Home/Office Based
Full Training
Ongoing Support with Personal Success Coach
Become a part of WSI's network of men and women of all backgrounds who have taken their entrepreneurial spirit, managerial skills and business development capabilities to a place of amazing profit, professional freedom and personal success.
Minimum Investment: $49,700 USD