Pestmaster Services
Franchise Fee: $42,500
Royalty: 4-8%
Cash Investment: $50,000
Total Investment: $42,500 - $82,500

Founded: 1979
Franchised: 1992
Overview
The service industry is the fastest growing segment of the American economy. The Pestmaster Franchise Network may be the best business opportunity available! Make the right choice!!! Contact us today!!!

Pestmaster® Services, Inc., has always been an industry leader in performing Integrated Pest Management (IPM). Our Mission is to provide the most effective pest management services with an earnest concern for the environment and for the safety of our customers and employees.

We offer a vast menu of services, including but not limited to, general pest, general weed control, exotic and aquatic weed control, mosquito abatement, as well as bee, bat, bird and termite control.

Pestmaster Services, Inc is a proud participant in the Highway Watch Program. Doing our part to keep our country safe.
Products & Services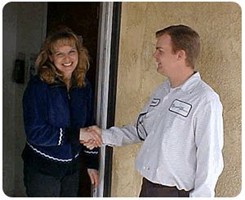 Pestmaster® Services, Inc. was founded in 1979 by Jeff Van Diepen in the little Eastern Sierra town of Bishop, California. Jeff had a vision of providing the most effective pest management service possible, while maintaining an earnest concern for our environment and safety. Today our team of industry recognized experts continually searches for the best possible means of preventing and eliminating pests. We have become industry leaders in working with the military, exotic weed control, mosquito abatement and using Integrated Pest Management techniques.

Today, our offices range from California to Florida to New York. And still, the corporate offices are in Bishop, nestled between the White and Sierra Nevada mountain ranges. Our mission is to provide effective pest control service that meets the needs of our customers. Whether that means specialized billing, Integrated Pest Management (IPM), custom reports, or assistance with compliance issues, our experts are here whenever you need them.
Training & Support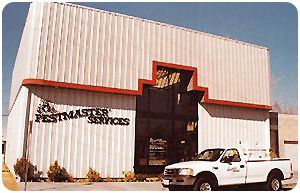 To ensure you are successful in getting started, Pestmaster will train you in every aspect of your business. We will guide you through an extensive orientation program, including instruction on how to install a bookkeeping system, manage an office, and help you with marketing strategies for attracting new clients.

Pestmaster will provide you with ongoing training and support in every type of pest control, from general pest to vegetation management, aquatic weed applications to health-related decontamination. We are the experts and will encourage you to become one of the most diverse companies in business. Our training and support team is available anytime to give you guidance on any questions you may have about your Pestmaster Franchise. We are always just a phone call away.
Why Pestmaster Services?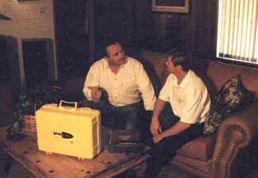 As a Pestmaster Franchise, you will benefit from:



NAME RECOGNITION:


Begin your first day of business with a recognized name. Pestmaster Services has franchises and branches coast to coast.



PROTECTED GEOGRAPHICAL AREA:


Each franchise is granted an exclusive, geographical area.



EXPANDED CUSTOMER BASE:


The Pestmaster Franchise program will help you to expand your menu of services. You will be able to increase your customer contacts and multiply your sales potential by performing compatible services ideally suited to your market. Our contracts department will constantly be seeking out contracts in your area.



VOLUME BUYING POWER:


Purchase insurance, equipment, materials, and supplies at volume discounts. You will have access to software specifically designed for the pest control industry.



EDUCATION:


You will receive ongoing training and support on methods for expanding your market. Pestmaster has a library of Training and Study Materials that you will have the right to use.



TEAM UP WITH AN ELITE TEAM OF PEST CONTROL OPERATORS:


We are looking for quality operators to join the commitment to quality service with the determination to be the first name in pest control.