Own a Franchise that Provides Services to the Multi-Trillion Dollar Real Estate Industry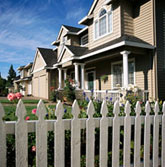 Want to own a franchise in an industry that grows consistently, year in and year out? Property Management is your solution!
Year in and year out, the property management industry is one of the most stable growth industries in the nation. The consistent revenues and profits that come from a property management business are enviable in an economy like ours that goes up, down and sideways.
We Provide a Wide Range of Necessary Services
Whether the real estate market is "booming" or "busting," properties still need to be managed. Rents need to be collected. Bills paid. Roofs fixed. And with a Property Management Inc. franchise you can provide valuable and profitable services to the multi-trillion dollar real estate industry. These services include; property management and maintenance, financial reporting, compliance tasking, leasing, energy efficient "retro fit" solutions, and real estate brokerage services. In fact, whether the economy is at an all-time record high or low, people always need to rent real estate. And as fewer people can afford to buy their own homes, the rental market has enjoyed rapid growth. This is truly a great industry to be a part of today and in the future.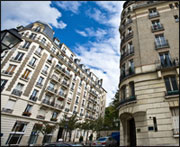 No Previous Industry Experience is Necessary!
If you've never been your own boss, starting a business on your own can be difficult and a bit intimidating. But with a Property Management Inc., that really isn't the case at all. Starting and owning a PMI franchise is a business that almost anyone can succeed at. It's a smart way to go into business for yourself - without being out there all alone. PMI provides support, training and guidance every step of the way. You don't have to be an expert in marketing or finance, management and sales or even real estate; because Property Management Inc. teaches you everything you need to know and provides you with a comprehensive support team that you can go to whenever you need it.
Hear from some of our franchisees
"For those whose dream is to be their own boss, Property Management Inc. is the best way to own your own successful and profitable business"

"The fact that my property management income is stable and reliable and not dependent upon the Ups and Downs of the real estate market means a lot."
Our Proprietary Business System Works
Property Management Inc. has developed a system for establishing, operating, and marketing a property management company, which no one else can match. For starters, PMI is the only franchise to provide commercial and residential property management services. In addition, Property Management Inc. provides you with instant brand recognition, industry best operating procedures and dynamic marketing channels and proprietary materials for acquiring customer accounts. We also help you quickly build a successful business, whether the real estate market is strong or weak, by taking advantage of our proven business system. Some of the benefits of our system include:
The right to use the Property Management Inc. brand, which includes trademarked and copyrighted materials
Step-by-Step rapid startup program that provides daily, weekly and monthly To Do Lists
Fast Start on location visit that helps you launch your business
Custom website that integrates software, accounting, marketing, and your properties with the world wide web
Proven customer lead generation system
Access to comprehensive database of non-owner occupied properties in your Area
Territory and Area rights and privileges
Property management, accounting and software training for all new franchisees
Comprehensive operations and training manual
Access to a database of commercial and retail properties in your Area
Marketing Kit which includes electronic email marketing campaign materials, numerous print media marketing brochures, flyers, DVDs, etc.
Access to list of Trades in your Territory, inclusive of electrical, mechanical and HVAC professionals
Access to a comprehensive list of real estate professionals in your Territory, inclusive of general contractors, architects, civil and mechanical engineers, real estate agents, etc.
All necessary property management forms, contracts and checklists
Proprietary direct and internet-based marketing and advertising campaign to secure new clients
Access to national and local Vendor accounts
Intuitive property management and accounting software solutions
Access to online support, training resources and webinars