Make Comfort Your Business!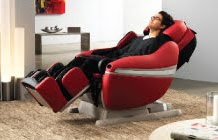 Relax The Back (RTB) is the nation's largest specialty retailer of ergonomic and comfort care products, offering a comprehensive line of posture and back support products with a focus on self-care solutions. We are the most successful back care retailer in the U.S., poised for explosive growth within the $112 billion dollar health & wellness industry. All our locations feature a professional, well-trained staff knowledgeable in preventing and relieving back pain.
The Back Pain Epidemic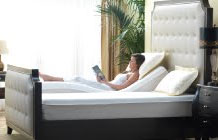 Back pain is one of the most common reasons for missed work. In fact, back pain is the second most common reason for visits to the doctor's office, second only to upper-respiratory infections. Americans spend at least $50 billion each year on back pain and that's just for the more easily identified costs If you've ever been serious about investing in a franchise, you owe it to yourself to consider the strengths of Relax The Back. The quality products we offer from office chairs to Zero Gravity recliners, from fitness equipment to Temper-Pedic® mattresses and pillows receive overwhelmingly positive responses from our customers and the healthcare community.
The RTB Advantage
With 100 locations open, or under development, a remarkable history of success and a nearly untapped market, Relax The Back is an unparalleled franchise opportunity. Among the many advantages we bring to our franchisees are:
A strong commitment to the quality of our franchises, not the quantity.
We'll show you how
We make it easy for you to get started. Although helpful, retail experience is not necessary. Our comprehensive training program covers every aspect of opening and operating an RTB store.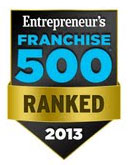 New franchisees spend one week at Relax The Back University (RTBU) where they learn everything there is to know about our products and our business model, from business planning and financial management to human resources, technology, marketing/advertising, merchandising/inventory, sales and more.
For over 25 years, Relax The Back has provided franchisees with the ability to positively impact others' lives while enjoying the independence of running a successful retail business. Our processes and systems are continually refined to provide the most complete training and support to our franchisees. Many of our franchisees have been with us for more than a decade and own multiple units, proving that a partnership with us is one that works!
We couldn't be a great back-oriented company without providing great support! Support for our franchisees is essential to achieving and maintaining this goal. Over the past 25 years, we've developed a system that is proven to create consistent results, providing location assistance, on-site training, merchandising support and an outstanding mentoring program.

Take the next step with this amazing franchise opportunity.
Take comfort in ownership!