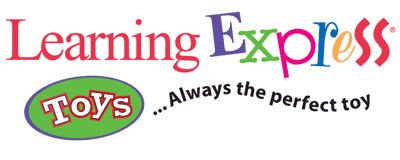 WHO WE ARE
Learning Express is the nation's leading specialty toy franchise with over 150 locations across the country. At Learning Express we pride ourselves on the quality and uniqueness of our toy selection - a mix of products that foster a love of learning through play.
We focus on providing a fun and friendly shopping environment and a knowledgeable staff that can offer expert advice to those looking for the perfect toy. We also strive to be an integral part of the communities where we are located. Participation in fundraising campaigns for schools and civic organizations makes each of our stores a hub of activity and a cherished part of the neighborhood.
WHAT WE DO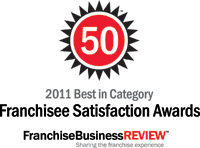 We have built our award-winning system by blending the power of a proven business concept with the entrepreneurial energy of our franchisees and focusing on the profitability of our stores.
When you become a Learning Express franchisee you gain access to a comprehensive array of expertise, support, services and buying power designed to increase your success and profitability.
This includes an experienced team to take you through every step of your grand opening process; an extensive program of ongoing training; an in-house marketing, graphics and PR department; a robust website with the option to sell toys online; a rich company intranet to share information and ideas with fellow store owners; and a consistent focus on metrics, which provide you with solid information on which products and marketing investments contribute the most to your bottom line.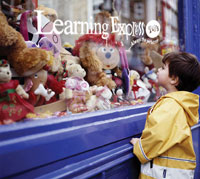 Additionally, the Learning Express buying department is dedicated to sourcing product and negotiating prices and terms with hundreds of vendors on the behalf of 150 stores. The power of this is evident from the time you open your store – the discounts, free products and displays associated with your opening order more than off set the initial franchise fee
If you have an entrepreneurial spirit; a love of toys, kids and community; then you have what it takes to be a great Learning Express franchise owner. We would love to hear from you!
WHAT OUR FRANCHISEES SAY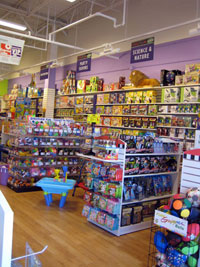 "Learning Express has delivered everything they said they would and more in the eighteen years we have owned our stores. We've always felt that we've been part of a family devoted to growing our business and supporting the community. The 'LE way' continues to grow stronger. We look forward to investing in more stores in the future."
Greg, Paul and Matt Sahagian, Store Owners
Needham, Acton, Sudbury and Beverly, MA
"I have been part of the toy industry and Learning Express for fifteen years. If I had the opportunity to do it all over again, I would choose Learning Express"
William Meredith, Store Owner
Cary, Durham and Raleigh, NC
"From our earliest contact with the Learning Express team we have experienced a deep commitment from the wonderful staff at the corporate headquarters to our success. We could not imagine trying to open a business without the support of the franchise behind us. To this day, we know we have people behind us who truly care about our success as part of the Learning Express family"
Jimmy and Christy Myers, Store Owners
Rye, NY
"I love that I can email all LE stores about something I need help with, feedback on, or just complain about and instantly receive a wide range of responses from friends who, in the spirit of community and support, answer my questions, provide their own experience and help me remember why I'm in this business after all and especially why I own a Learning Express store, I am thrilled to be part of this franchise!"
Mary Theriot, Store Owner
Austin, TX
"Owning a Learning Express toy store has made going to work fun again"
Barry and Cheryl Weiss, Store Owners
Blue Bell, PA