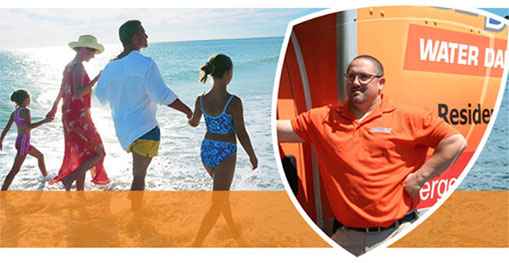 Let's face it, if you're reading this right now it's more than likely because you're not satisfied with your current career path and you've always had the dream of business ownership. Well congratulations, you may have found exactly what you're looking for.

With a proven and growing franchise system like DryPatrol you can be your own boss, build your own teams and establish your own client base with a very strong recurring revenue stream.

Our experienced franchise development team has spent years developing franchise territories, a unique start-up program and tried and true methodology that work together in an innovative, scalable and cost-effective franchise model.

The opportunity is incredible - you'll have a once in a lifetime chance to become part of a $5 billion industry that is growing every year. You'll work, train and develop your business right in your own backyard and we'll be there to help you succeed every step of the way.
Get In On a Growing Market

The water damage restoration and mold remediation industry is a growing, $5 billion business sector. The statistics are hard to ignore:
Water damage is the number one homeowner insurance claim.

One third of all insurance claims are mold or water damage related.

Water damage and mold damage cost insurers $5 billion nationally on an annual basis.

Changes to water chemistry contribute to accelerated corrosion and failure of copper pipes.

A 1/8-inch crack in a pipe can release up to 250 gallons of water a day.

Property damage resulting from water damage due to plumbing failures and freezing pipes is the third most common cause of homeowner loss.
The Ideal DryPatrol Owner
Owning your own DryPatrol franchise can be the business opportunity of a lifetime. But it's not for everyone. We want to be sure we are a fit for your goals and lifestyle. And you'll want to be sure our business systems and values sound right to you. As you consider the DryPatrol franchise, opportunity ask yourself:
Do you enjoy working with people?

Do you consider yourself a problem solver?

Do you enjoy organization and managing crews of professionals?

Are you open to working within established and proven systems?

Do you have sufficient funds to meet the initial investment required?

Are you able to make a decision about your future in the next 30-60 days?

Are you willing to devote your full attention and commitment to an established training process?

Are you interested in protecting the health of families and businesses in your community?
We Give You the Tools for Success
Our experienced team and extensive training programs will provide you with the expertise, the tools and the business systems to start your own successful franchise business. We've carefully laid out a state-of-the-art system with successfully implemented policies, procedures and certifications that increase the possibility of your success exponentially. DryPatrol Franchise Group LLC has paired the latest in digital technology with high quality remediation techniques and equipment to give our customers unmatched customer service and lasting peace of mind.
What we provide you with:
Exclusive usage of trademarks and logo.

Start-up assistance to get your business up and running quickly and efficiently.

Ready-made professional marketing materials.

Operations manuals.

Third party leasing programs.

Preferred vendor discounts.

Ongoing assistance and support.

Research and development.

National DryPatrol call center.

Two week comprehensive start-up training.

And much, much more!

GREAT! WHAT'S MY NEXT STEP?
Find out more about DryPatrol by submitting the form below.