Message from the Flower Tent President, Mr. Tom Ansilio: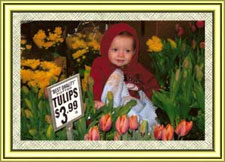 My family started the Flower Tent in 1992, we really didn't have any idea how big the organization would come to be, our focus was then as it is today, to sell happiness through quality flowers. Our entire company, from myself to the delivery drivers have one specific focus in mind, deliver a unique, fun and happy shopping experience for every customer. We are excited about each and every potential franchise partner that has interest in the Flower Tent franchise system. Through an almost 20 year history of the company, we have refined this business model and developed a very special franchise concept. Together, we have the opportunity to redefine the retail flower market and deliver happiness to more people around the country. In 2010, we had 46 tents open and delivering happiness to customers, over the next few years, we hope to have hundreds of locations doing the same thing.
From My Family to Yours, we thank you for considering joining us and we hope to have the opportunity to work together. As you consider taking this next step in your life, we are here to support you, provide guidance and anything you need so that you can get to know us better.
Benefits of a Flower Tent Franchise: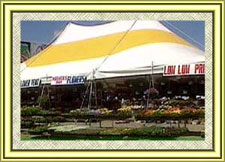 START UP ASSISTANCE - Flower Tent will help you get your tent set up and your business up and running. You will have access to our infrastructure that includes our training facility, distribution center and our state of the art 200,000 square foot greenhouse.
FINDING A LOCATION - The Flower Tent team will help you find a great location and locate your business in the most effective location.
VENDOR RELATIONSHIPS - In almost 20 Years of Business, Flower Tent has negotiated vendor agreements that will provide discounted pricing and solid strategic partnerships for you.
MANAGEMENT - Flower Tent will work with you to help you manage your inventory and structure your business for profitability.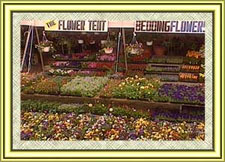 MARKETING POWER - The Flower Tent franchise system has a strong marketing focus and works with each of the franchisees to develop regional advertising campaigns. Flower Tent does a large amount of television marketing, newspaper marketing and other branding work to maximize revenue potential.
TELEVISION ADVERTISING - Each year, the Flower Tent runs a series of commercials and marketing campaigns to generate and build awareness for the different locations. We can do this because of the size of the Flower Tent family and that each location contributes to a marketing fund.