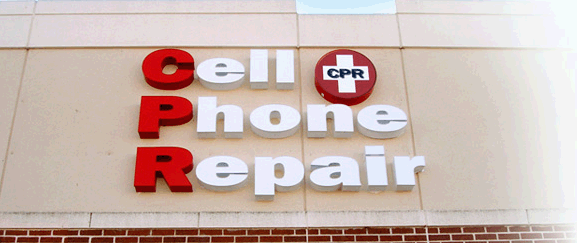 - the oldest, most widely known and respected brand name in the cell phone repair industry!
Until now it was almost impossible to find a place that could repair a broken cell phone. With the only available option being the "mail-in-and-wait" model, consumers most often opted to simply buy a new device – often in the midst of an extended wireless contract – forcing them to pay much higher replacement prices since the original purchase price was heavily subsidized by the carrier.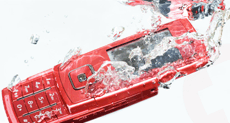 Enter CPR® – Cell Phone Repair Franchise Systems, Inc. CPR, an independent service organization, has made a name for itself in the repair business by offering great quality "while-you-wait" service and speedy on-site repairs on cell phones, iPods, tablets, hand-held video game devices and laptops for customers all over North America. Our expert repair technicians give better service than the large cell phone companies can, and we do it cheaper and faster as well. We repair and modify all brands of cellular phones, fixing anything from broken antennas and LCDs to phones seemingly demolished by being run over. Our average showroom customer spends less than 20 minutes waiting for a complete repair! This is vitally important to people who use their cell phones regularly as they are constantly on the go and require immediate service. Nearly everyone owns a cell phone and nearly everyone breaks them at one time or another.
Although the demand for the repair of cell phones and gadgets is at an all time high, the supply of competent authorized independent repair centers is still very small and highly fragmented. Cell phone repair is an emerging industry primed for rapid growth, international opportunities and a great return on investment for its practitioners.
Brand quality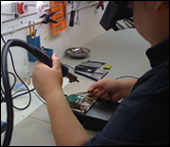 CPR is the oldest, most widely known and respected brand name in the cell phone repair industry and has quickly established itself as the largest independent walk-in cell phone repair service provider in North America. The cell phone repair industry is here to stay and there is no better way to tap into this highly lucrative market than with a CPR franchise. The market is still in the early stages of growth and it will take many years to approach saturation. Owning a CPR franchise is still an outstanding ground floor business opportunity in terms of start-up costs and earnings potential.
Significant, exclusive territories are still available and you do not need industry experience. You will receive a turnkey business system and complete training for an affordable investment. The CPR opportunity is more than a franchise. It is a partnership. We will provide you with the tools and training to make sure you are successful in this endeavor. We offer live tech support and updated training on an ongoing basis.
Superb start-up package:
Assistance with site selection.
A complete training program to instruct you in the operation of your new store.
Complete operations manual with frequent updates.
Design, layout of equipment and full specification.
Designation of approved suppliers.
Group purchasing programs
Complete program for your grand opening.
A technician/store manager in your CPR store for the first 30 days after opening, to provide ongoing training and support.
Certification to repair all makes and models of phones.
Quality control system.
Complete inventory management procedures.
Assistance in management and personnel hiring.
Public relations, advertising, marketing programs and promotions.
Ongoing guidance in the form of telephone access to our trained and experienced corporate staff will be available to you along with regular visits from our field staff to support you as you build your CPR business.
Take advantage of this
groundfloor franchise opportunity today!