JOIN THE #1 CHILDCARE FRANCHISE
Ranked first by Entrepreneur magazine for 14 years running!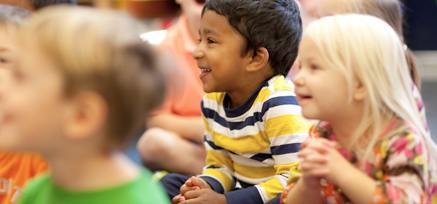 A Nurturing Environment
Every school is co-led by an on-site owner and education director who work together to make sure every family has a wonderful experience. This distinctive model also ensures children are known and appreciated for their individual gifts and personalities.
Every Goddard School location is purposely designed as a creative and fun environment to inspire exploration and play – lovingly led by highly trained childcare professionals.
All Goddard families enjoy special benefits as a result of our unique features:
Distinctive Management Model
Every Goddard School is co-led by a director responsible for educational curriculum and childhood development programming, and by an owner who leads all other activities so each family has a wonderful experience.

Every Goddard School owner is actively present and dedicated to ensuring the highest levels of quality and service are delivered.
Clean, Secure & Modern Facilities
Each Goddard School is part of a national organization that is a recognized leader in early childhood development. As part of this organization, every Goddard School is held to extremely high standards for cleanliness and security while continually upgrading its facilities to the most modern state possible.
Continual Assessment, Improvement & Support
The Goddard School employs experts focused on regularly assessing every school against high standards and providing helpful guidance about how each one can continue to improve for the benefit of its children and their families.
About Goddard Systems
Choose Success with the Brand Leader
Join The Goddard School® and become a member of a franchise system that has been defining educational childcare in the United States since 1988.
Goal-oriented entrepreneurs recognize Goddard Schools' successful combination of a proven business model, a record demand for childcare and fellow franchisees with a commitment to 'doing good by doing well.'
Goddard Systems, Inc. (GSI), franchisor of The Goddard School and the acknowledged leader in the childcare franchise segment, is awarding franchises to qualified applicants who want to go into business for themselves, not by themselves.
Dedicated, Experienced and Knowledgeable
Goddard School franchisees benefit from the extensive support structure that Goddard Systems, Inc. has developed over nearly 25 years in franchising. In fact, our goal as a franchisor is to provide our franchisees with an exceptional foundation to ensure consistency of programs and services for our customers as well as to provide guidance as they achieve their personal goals as business owners.
Our success-oriented franchisees depend on our professional teams in real estate and site development, operations, IT, marketing, quality assurance and training.