Franchise Opportunities with College Hunks Hauling JunkŪ and College Hunks MovingŪ
Are you interested in owning your own franchise? When you own a College Hunks franchise, you aren't just running a business. You're leading a team full of vibrant, clean-cut team members, or as we call them, HUNKS.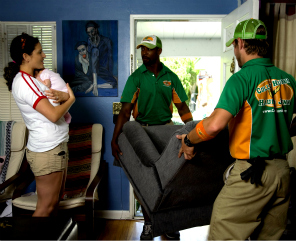 Whether you're a recently retired military veteran and want a new kind of adventure, you're seeking refuge from the traditional corporate work environment, or you're simply ready to build a successful and profitable business of your own, the College Hunks Hauling Junk and College Hunks Moving franchise opportunities offer you the chance to achieve your dreams.
All About CHHJ Franchising
COLLEGE HUNKS HAULING JUNKŪ and COLLEGE HUNKS MOVINGŪ has raised the bar in the service industry. Our residential and commercial clients choose us because they trust our employees and love our brand.
If you are a leader and share in our commitment to the community we invite you to learn more by completing the request form on the left, or registering for our next franchise opportunities webinar.
College Hunks Hauling JunkŪ on CNN
(Featuring Roger Panitch, Owner of Atlanta Franchise)
WHY FRANCHISE WITH COLLEGE HUNKS?
We Understand What Franchise Owners Need To Succeed
The rapid growth and success of the COLLEGE HUNKS HAULING JUNKŪ and COLLEGE HUNKS MOVINGŪ franchise system has been attributed to our:
Powerful and eye catching brand
Award winning marketing program
Award winning website and e-commerce strategy
State of the art franchise management software [

Case Study

]
Aggressive publicity and media relations campaigns
Dedicated team of franchise owners and corporate employees
Two Brands + Two Revenue Streams = Increased Profits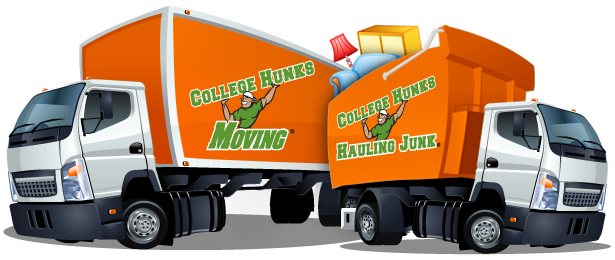 ARE YOU THE RIGHT FRANCHISE FIT?
Who we want as a franchise owner:
Our Franchise Partners are Head Coaches. They have a desire to lead, build and empower their team. Do you have what it takes to bring this award winning business to your area?
Management and leadership experience
The personality to be a successful franchise partner
Full time commitment
Marketing and sales know-how
The capital to invest in a franchise
Capital Requirements and Startup:
Low investment and high potential for growth.
Candidates must have a minimum of $100,000 liquid assets available. The estimated initial investment range per the Franchise Disclosure Document (FDD) is $101,400 to $207,950 (includes 3 months working capital). Refer to the College Hunks Franchise Disclosure Document (FDD) for more details on the initial investment and ongoing fees.
Franchise Fee per Exclusive Zone: One brand: $40,000; Both brands: $50,000
Each Additional Exclusive Zone (Purchased Up-front): $18,000
WHAT WE DO | FRANCHISE OPPORTUNITY
We help franchise owners grow profits.
The COLLEGE HUNKS HAULING JUNKŪ and COLLEGE HUNKS MOVINGŪ systemized franchise business model is easy to learn, and our world class corporate support team has the resources to support you as you scale your operations.
Our National Client Loyalty Center fields all inbound calls. This gives our franchise partners time to concentrate on growing their businesses and truck fleet. Our state of the art software allows franchise partners to view their truck schedules, communicate with other franchises and monitor their business from anywhere.
The College Hunks Hauling JunkŪ and College Hunks MovingŪcorporate staff is everything from your consultants to your support center.