Why Choose Parker-Anderson?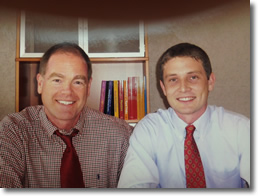 Parker Anderson is the only franchise which provides multiple income streams from each school, community center, or summer camp.
For over twenty-five years, Parker-Anderson Enrichment has offered the most diverse selection of after school programs that any franchise has to offer. Our motto is "Fun Comes First," our intention is to educate through hands-on learning, and our hope is that students around the world can share in our abundant array of classes.
From the smiles on children's faces to the financial benefits of a multi-program franchise where your range of classes is broad, parents, schools, summer camps, and kids will be excited about the fact that they do not have to look beyond Parker-Anderson Enrichment for all of their various enrichment program needs.
FAQs

What kind of after school programs do you offer?
Multiple Science Programs
Multiple Lego Robotics Programs
Chess
MatheMagic
Mock Trial
Fashion Design
Multiple Art Programs
Birthday Parties
School Assemblies
Summer Camps
Who are your clients?
Public and Private schools, Community Centers, Summer Camps, Birthday party families
What makes your program stand out from others?
Whether developing Chess classes or Robot-building workshops, Jamie Anderson and Josh Parker, the founders, have always known that if "Fun Comes First," learning comes next!! That, and a "one-stop shopping" experience for busy school administrators and working parents makes Parker-Anderson an obvious choice for enrichment.
What Do You Get for Your Investment?
Support and Training for running a Parker-Anderson Enrichment Franchise.
Sales Training for new accounts
Comprehensive Training for the Website Manual
Comprehensive Training for the Operations Manual
Training videos for every instructor
Ten initial multi-week enrichment programs with additional programs added after each year in operation.