Open a Main Street Heating & Cooling Franchise
HVAC Franchise Opportunity
Whether you're looking to expand your existing business or open your first heating & cooling company, we're here to help. When you join the Main Street family, you'll get a solid business plan, plus all of the tools and training you need to succeed.
Why Open a Main Street Heating & Cooling Franchise?
Earn your customers' trust with done-for-you branding and design that instantly conveys hometown values and integrity
Turn more leads into profits with a wide range of products that appeal to any budget
Generate recurring revenue with our popular Main Street Advantage maintenance plans
In a Crowded Industry, Main Street Heating & Cooling Franchises Stand Out
Who can open a franchise?
We've built our company around the things that matter to our customers—like speedy service, professional technicians and up-front pricing. We're looking for franchisees that share our commitment to superior service.
Past business experience and financial qualifications are also important. If you're interested in joining the Main Street family, request more information today.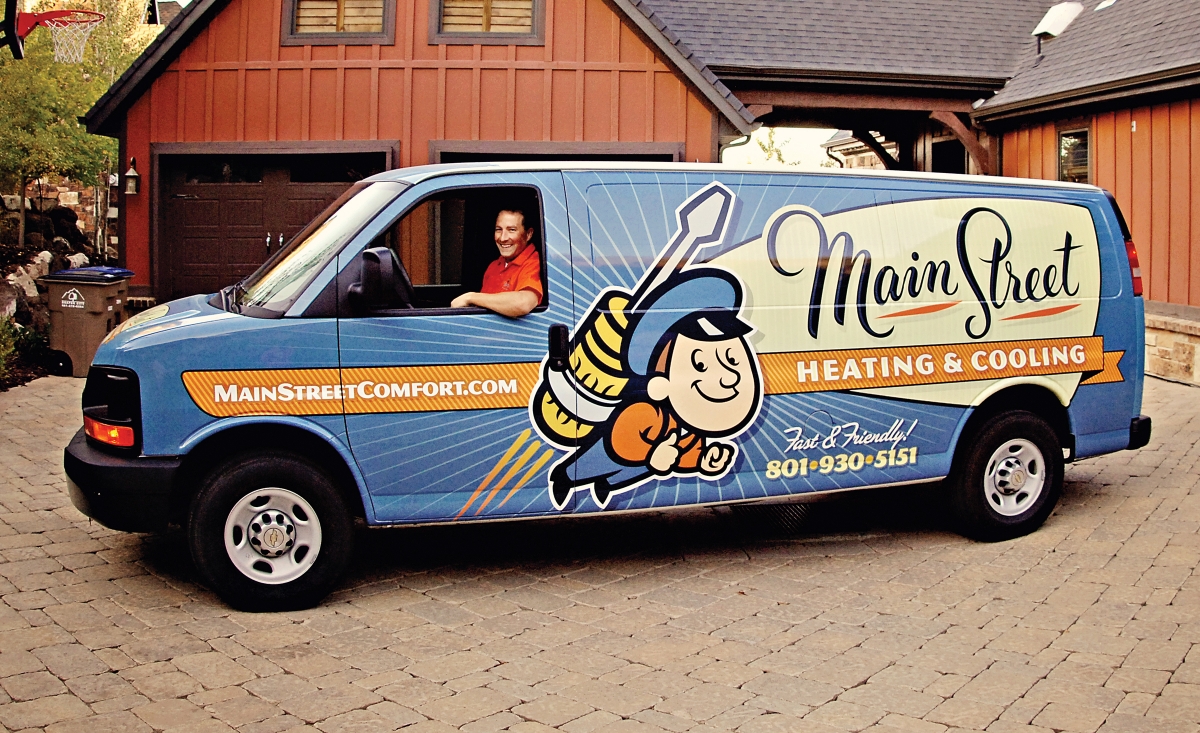 How much does it cost to open a franchise?
The total investment to open a Main Street franchise varies based on location. When you compare that to other HVAC franchises, most of which cost thousands more and offer less support, it's a no-brainer. Plus, our valuable features like recurring maintenance plans and up-front pricing give you an instant roadmap for ongoing profits.
Will I get support and training?
Main Street Heating & Cooling is built on a solid, repeatable business model. From our nostalgic branding to forward-thinking staff and technician training, we know what it takes to keep customers coming back. We'll provide you with the image, training and support you need to succeed. That's a promise.
Run a trustworthy business with industry experts to guide you every step of the way.