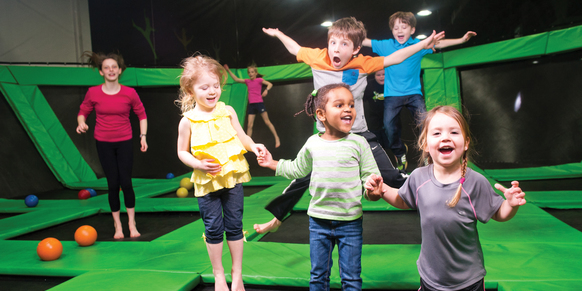 Launch Trampoline Parks are a part of one of the fastest-growing family recreation trends. The industry started almost a decade ago with only a handful of parks and has grown with industry revenues at approximately $680-million according to the industry association.
A Launch Trampoline Park requires an investment between $1mil-$1.8mil.
THE LAUNCH OPPORTUNITY
Multiple Revenue Streams
The Arcade and Cafe' offer guests more services while providing you with additional revenue streams. In addition, we also offer guests a selection of Launch branded merchandise which promotes brand loyalty and awareness.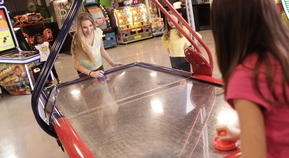 Extensive Operational Support
Launch provides an extensive training and support program to help you every step of the way. From the time you sign your franchise agreement, our support staff begins working with you to select your site and get your location opened.
Successful Absentee Owner Model
Our operational systems, from the online booking to point-of-sale system to jump management system, make it easy to manage the park and your managers, whether you are an on-sight owner or thousands of miles away.
Top Safety Procedures
Safety is the #1 priority! Our operational guidelines and ongoing training teach your staff what they need to know to provide the safest experience to customers.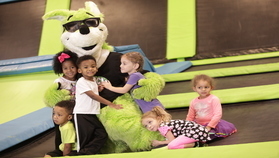 "Joey" Our Launch Mascot
Joey is our beloved mascot who is a fixture at events in schools and around town. Kids of all ages love him, and he can frequently be found passing out promotional items at events that build the Launch brand and drive business to us.
Site Selection
"Location Location, Location" is the mantra you hear for every business. Launch focuses on retail locations that are aesthetically pleasing with easy access to main roads. Our proprietary demographic criteria and site-selection guidelines assist you in selecting the ideal location.
GET  READY  TO  LAUNCH  TODAY!