Fitness 1440
Franchise Fee: $25,000
Royalty: 5% of gross sales
Cash Investment: $75,000
Total Investment: $150,000 - $950,000

Founded: 2009
Franchised: 2012
Fitness 1440 is the right choice in today's competitive landscape. Our fitness centers are designed to fit you the owner. A one size fits all approach just doesn't make sense in today's competitive world. Our franchisees enjoy a host of benefits. Here are just a few:
Financial freedom
Flexible schedule
More family time
Family involvement in the business
Fun business environment
Being able to change people lives
No company politics
Franchising with us provides you with a proven system that gives you the advantage in your marketplace. At the same time you will avoid the costly mistakes that go hand in hand with going it alone.
Club Details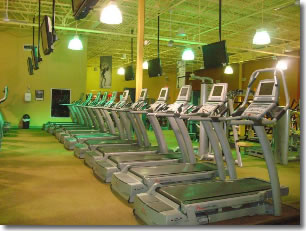 Fitness 1440 clubs range in size from 3000-15000 sq ft. Our clubs typically offer the following:
Group Exercise
Cross Training Area
Cardio Movie Theater
Mind Body Studio
Free Weights
Circuit Training
Complete Heart Rate Based Training System
Showers and Locker Rooms
Access 1440 Minutes per day
Growing Statistics
The Health and Fitness industry is a $14.1 billion industry, serving nearly 40 million members in the USA
Health club memberships are expected to grow 25% this year, reaching 50 million according to IHRSA (the premier health club industry association)
Nearly a million people join health clubs each year, pushing membership to 41.3 million people nationwide
Nutrition and Weight Loss is a 44 billion dollar industry
National trends toward obesity and heart disease point to demand for healthy living and exercise
Nationally, there is an increased awareness of exercise as an integral component to health and fitness
Globally, there is a greater focus on health and fitness and a strong demand for a branded fitness center with international standards of service
Fitness 1440 franchisees will be well positioned to take advantage of the growing health and fitness market. We invite you to contact us and take the next steps towards securing your financial freedom.
Financial Requirements
Single Club
Minimum of $50,000 liquid capital & Net worth of 250,000