Welcome to Plantopia Franchise System
Plantopia is a distinguished Interior Plant Service provider based in Southern California.
Plantopia Is A Premier Indoor & Outdoor Plant Service Company Offering Tropical Plants, Succulents & Flowers Throughout Southern California & Beyond…
We beautify interior and exterior living spaces which results in enhanced productivity in work spaces. We love what we do and we are rewarded daily by satisfied customers.
We service small, medium, and large clients: homes, commercial office spaces, residential communities, estate homes, hotels & resorts, business offices, retail spaces, hospitals, schools, and recreation parks throughout Southern California. At Plantopia We take pride in the quality of our work, and we stay affordable and always on budget. Our clients prefer our service simply because we are attentive, responsive, and we have higher standards of performance no matter what size your project is: small, medium, or large. Chosen by Hotel Del Coronado for 8 years in a row, and Embassy Suites La Jolla for 11 years, our experience ranges from a small 900 sq. ft. town-home with just a few plants to a large corporate headquarters and a resort atrium of 270,000 sq. ft. with 12 floors and 2000+ plants. No job is too small or too big for Plantopia.
At Plantopia, Our company runs like a family. Our account representatives and plant technicians are trained to develop relationships of trust.
We care about our clients and we always offer friendly interactions with consistent quality and product presentation. As a Plantopia Franchisee Owner, you can be a part of bringing smiles to the faces of customers who are pleased with their interior greenery at a very reasonable cost to them. We will share many of our trade secrets with you and will show you how to do everything. We will also share our business model and will help you see what it takes to be successful in the Interior Plantscaping, Design and Indoor Plant Maintenance industry. We have a proven track record and we want to see you flourish in your own business with our name, our business knowledge, proven procedures, and our training.
Franchisee Support Information
What Kinds Of Support Will Plantopia Give To Its Franchise Owners?
When you join Plantopia's team as A Franchisee Owner, you can expect support in a number of different areas:
Interior Plant Service Training includes:Business Organization Formation
Accounting & Bookkeeping System set-up
Sales & Marketing Support
Vendor Selection & Purchasing Support
Client Negotiation & Contract Writing
Plant Maintenance & Operational Support
Ongoing Research and Development
Franchise Sales and Overall Program Oversight
2 weeks of Training at Plantopia's Headquarters in San Diego beginning approximately 4–6 weeks before the franchisee is scheduled to be open for business
3 days of Training at your location to get your business started
1–2 sessions per year, which can be up to 2 days of refresher/update training or meetings in each session.
Ongoing support and guidance in building and operating your business
What Qualifications Is Plantopia Looking For?
What Kinds Of Qualifications Is Plantopia Looking For?
Types of qualifications recommended for, but not restricted to, potential franchisee owners:
Strong Sales and Customer Service Abilities
Willingness to Learn the Skills Needed to do the Work
Good with Timing and Schedule Management
High Personal Standards
Great in Dealing with People
Operate with Complete Integrity in the Business and in Front of the Customer
Strong Work Ethic (Self-Starter and Managerial Skills)
Able to Meet Initial Investment Requirements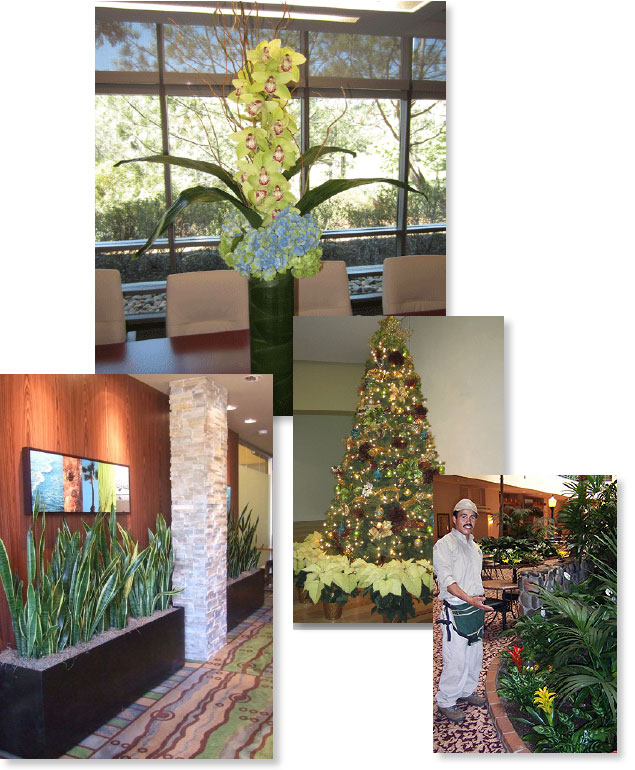 Targeted experiences include, but are not limited to, the following potential franchisee candidates:
Existing Home Service industry Sales and Service Workers
Retail or Sales Professionals
Corporations or Businesses involved in the Home or Commercial Services industry
Entrepreneurs/Investors seeing the Potential and Growth in the market segment.
Families – Husband / Wife Teams who would like to Start a Business
Flower Shops – Potential "Conversion" Candidates
So Let's Get Started!