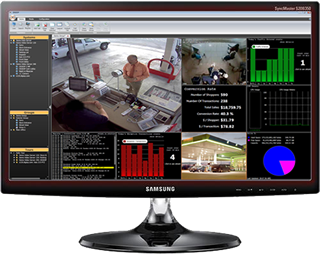 Loss prevention auditing company providing best in class service to convenience stores, gas stations, restaurants and retailers through proprietary software and audit solutions. This is a home based opportunity for candidates with a strong sales skills and desire for residual revenues.
DIGIOP is an agile software company headquartered in Indianapolis, Indiana that provides intelligent visual integration to your business systems by focusing on new ways to utilize video as data.
By combining the power of video with information from back-office systems, DIGIOP extends the value of video beyond traditional surveillance benefits of loss prevention, risk management, and security. DIGIOP solutions provide real-time and recorded, video-enhanced business intelligence for operations, marketing, merchandising, and information technology groups.
DIGIOP continues to expand its portfolio of solutions that can provide greater operational efficiencies, improved customer service, increased profitability, and quicker return on investment to customers in the retail industry.
Designed with an architecture that is both scalable and easy to manage, DIGIOP systems can meet any challenge while offering tremendous value and an easy-to-use platform that reduces total cost of ownership.
Tested, Trusted, Reliable
For years, DIGIOP-powered video management systems have been successfully deployed by retail around the world, receiving praise for reliability and ease of use and administration.