Philly Grill
Franchise Fee: $25,000
Royalty: 5%
Cash Investment: $100,000
Total Investment: $125,000 - $200,000

Founded: 1993
Franchised: 2015
The Philly Grill Story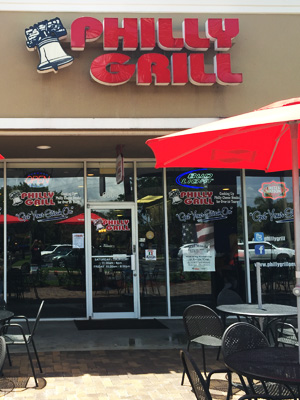 The Philly Grill was created and opened for business in August 1994 at the Festival Flea Market Mall in Pompano Beach, Fl. After a successful 11 years, we decided to relocate and expand our concept. We are now located in the county of Palm Beach, Fl. with a restaurant in Delray Beach, Lake Worth and 2 in Royal Palm Beach.
The Philly Grill is a Florida-based company that provides traditional Philly Cheese Steaks plus an all American menu at affordable prices. The restaurant offers only the highest quality ingredients that are shipped directly from Philadelphia adding to the authenticity and taste to the Philly Cheese Steaks. We pride ourselves on providing high quality products in a fast, casual environment. We believe this concept fits the needs of all demographics which allows for a wide range of possible locations suitable for the Philly Grill business model.
Investing in the Philly Grill
The Philly Grill is not like the "typical" sub shop or burger place. We offer an authentic product in the fast-casual environment which makes opening a franchise less competitive. Each restaurant is designed with the same concept in mind yet store decor and individual personality will be that of the Franchisee which will help to keep the initial investment costs down.
When you join the Philly Grill team as a franchise owner, you will receive support and training in a number of different areas:
Operational Support
Marketing Support
Purchasing Support
Accounting and Legal Support
Ongoing Research and Development
Sales and Overall Program Oversight
Training includes:
2-3 weeks of training at The Philly Grill HQ beginning approximately 8 weeks before the franchise is scheduled to open for business.
1 week of training at your location to get your business started
2 sessions per year, which can be up to 2 days of refresher/update training or meetings in each session
Ongoing support and guidance in building and operating your business