American Family Care Urgent Care
Franchise Fee: $60,000
Royalty: 6%
Cash Investment: $550,000
Total Investment: $1,200,000 - $1,700,000

Founded: 2006
Franchised: 2008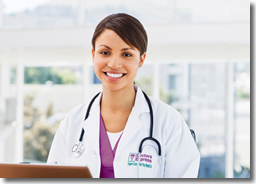 Our centers are conveniently located, open seven days a week with extended hours, and have doctors on site at all times providing high quality treatment for acute illness and injuries. Our x-ray, laboratory, and prescription dispensing facilities are all in-house. We also offer local employers such occupational health services as pre-placement physicals, drug screening, and treatment of work-related injuries.
Our support services to franchisees include:
Expert guidance on site selection based on comprehensive demographic studies, and complete center build-out specifications.
Advanced back-end systems and exclusive software for patient charting, insurance claims, payroll, collections, and all other business functions.
Complete business training and documented operational standards - second to none - to ensure service quality and consistency across all centers.
Pre-negotiated programs with best-in-class third party vendors offering products and services for implementing, running, and marketing your business.
Comprehensive and aggressive programs for the marketing of your center and its occupational health services to the local community, employers and physicians.
Industry leading benchmarks and scorecards for us to monitor your objectives, track your success, and make timely adjustments.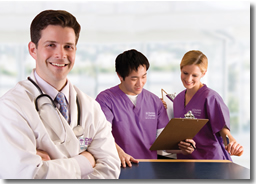 Doctors Express represents the future of urgent medical care. So, if you're looking to enter one of the most profitable and stable industries in any economy, your own future may have just arrived.