ACFN Franchised Inc.
Franchise Fee: $25,000
Royalty: None
Cash Investment: $60,000
Total Investment: $60,000 - $100,000

Founded: 1996
Franchised: 2003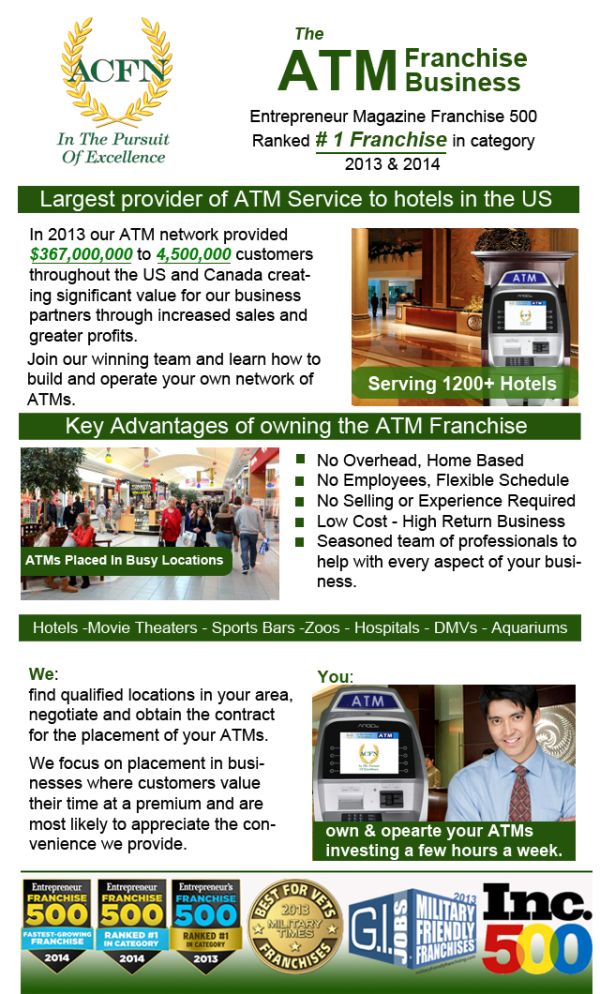 ACFN is the largest hotel provider in the US and North America's only ATM Franchise.
250+ Franchises strong, ACFN focuses mainly on travel & entertainment based. businesses
ACFN - does the research, marketing and securing qualified locations in your area.
YOU – own and operate your ATM network investing a few hours a week.
No Overhead
No Employees
No Selling Involved
Manage Your Business From Home
Make Your Own Flexible Schedule
Low Cost High Return Business Opportunity
Our ideal franchisee / candidate has at least $60k, eager for success and willing to follow our lead.