Aire Master of America, Inc.
Franchise Fee: $24,900
Royalty: 5%
Cash Investment: $36,124
Total Investment: $29,900 - $45,500

Founded: 1958
Franchised: 1976
The Franchising Advantage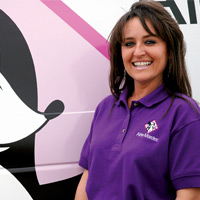 Aire-Master offers you the advantage of starting up a new business quickly based on an established brand and way of doing business, as opposed to building a new business from scratch.
Benefits
Become your own boss
Low investment / low overhead
Repeat business model
Flexibility
Ongoing support
Low Investment / Low Overhead
Aire-Master gives you a low initial investment opportunity. You can start your franchise by yourself, or with just a few employees. You can open a small office location, or run it right from your home. All you need is a small office space, minimal inventory, a computer, storage area and a suitable vehicle.
Flexibility
An Aire-Master franchise is flexible enough to accommodate your personal vision. You can run a small family business, or expand to build many service routes with multiple employees. The choice is yours.
At Your Service
Aire-Master is a leading odor control and commercial hygiene service. We provide services to businesses, hospitals, and other public facilities. These services and products include:
These are necessities for any establishment. This gives Aire-Master a diverse customer base. Virtually any business or public facility is a potential Aire-Master customer. We are not dependent on a single industry or a narrow market.