Temperature Pro
Franchise Fee: $29,500
Royalty: 6%
Cash Investment: $147,500
Total Investment: $400,000 - $500,000

Founded: 2005
Franchised: 2014

Generate True Wealth with a Temperature Pro® Franchise
SystemForward® America, Inc. is the National franchisor of the very successful Pop-A-Lock franchise system, and we've extended our success to the HVAC industry with Temperature Pro. Temperature Pro follows the Pop-A-Lock model, but built on the expertise of HVAC Industry experts who have perfected the formula for success. We've packaged all this and back it with proven SystemForward® models and support.


Full Training & Marketing

A True Turnkey System

Exclusive Territories

Higher Revenue, Higher Profit

Backed by SystemForward America

Started by a Successful HVAC Owner – The Best in The Business


Become Part of a Successful Team to a Consistent, Needs Based Service Business
Temperature Pro is America's Most Trusted HVAC Franchise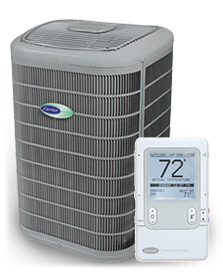 TemperaturePro was born when David Seese relocated from Texas to Lafayette, LA and recognized the industry's need for a lean management, customer oriented, industry leading revenue per capita and ROI oriented HVAC Plus business.

The TemperaturePro HVAC business is an expanding need, recession proof, needed service. It is a secure and significant pathway to true wealth building.

Temperature Pro offers a full range of HVAC services for your home and business comfort that use the latest technology, marketing, sales, customer service; and HVAC management expertise and methodologies.
Download Our 12 Pillars of Success Document

We have strategic relationships and national account opportunities that desire services from Temperature Pro Franchise Businesses.


Mission Statement
"SystemForward is dedicated to improving people's lives by providing industry leading professional services and customer experiences while giving back to our communities and providing exceptional opportunities for investment and employment."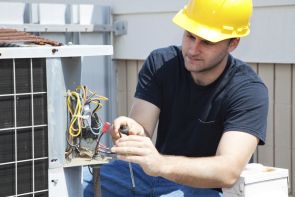 Why Temperature Pro is Different
Complete software and management system that runs your business

State-of-the-art training

Best sales training in the Industry

Powerful referral, marketing, and networking programs

Technicians trained on the latest HVAC

Professional technicians in identifiable uniforms & marked vehicles

Exclusive territories

No other major national competitors
We are accepting qualified candidates to run their TemperaturePro Franchise. While we will talk with experienced HVAC technicians, our franchise owners can choose to focus on management of the business. Our owners can hire staff to do the technical work, with our guidance.


Learn more about owning a Temperature Pro HVAC franchise today. Complete the contact information for below to receive details and ownership information.