All About Kids Learning Centers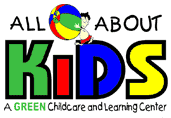 Total Investment:
$685,000 - $2,700,000
Franchise Mission: To develop All About Kids along with franchise partners into a leader of the child care industry. We offer Franchisees a proven system for success. We will only sell franchises to people who have the same passion for child development as we do. We feel this is the most important aspect of succeeding as an All About Kids franchisee.

Child care is the fastest growing service industry in the country. Learning Center based child care will continue to expand due to the number of parents who prefer a more formal setting for their children before they begin traditional schooling. Today, nearly two-thirds of mothers with young children have jobs and this trend continues to grow.