An Explosive Industry
The time is now. The demand for services in the senior care industry continues to increase every year presenting an unparalleled business opportunity for entrepreneurs. More than 10,000 people turn 65 every day and by the end of 2012, the senior population in America will reach nearly 49 million. By 2025, it will grow to a staggering 72 million. (Source: The Department of Health and Human Services and the State Department)
We are looking for an elite team of franchise partners who will run large territories in key US markets.  We invite you to learn more about an explosive industry, and what it takes to become an Amada franchise partner.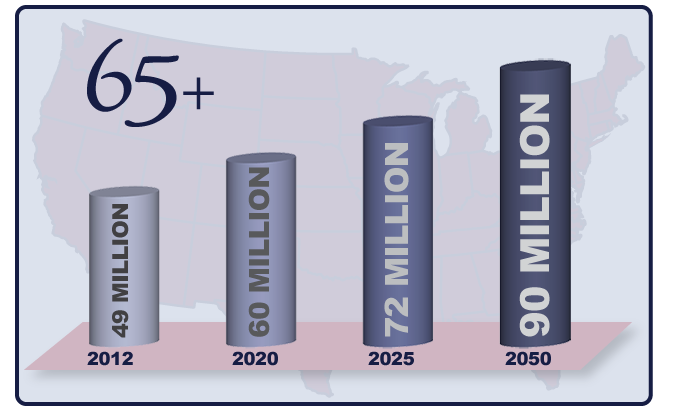 True Caring is Exploring All Care Options
Amada is different.  We pride ourselves on providing top notch, personalized care, unrivaled anywhere. Over the last 7 years, we have also built a business model that encourages seniors and their families to explore all the different care options available, so they can make an informed decision on what is right for them. More and more seniors prefer to grow old in their own home, but this may not always be the best solution. Amada is one of the only senior care companies in North America that provides in home non-medical care as well as assisted living placement consulting services.  Today, Amada is one of the fastest growing senior care companies in California.
 What Makes Us Stand Out?
Our insistence on helping seniors customize their care needs has created a unique business model.  And unique is not common in the senior care industry.  Here are the top 5 reasons why Amada's business model is truly one of a kind:
Growth.  In a mere 6 years, Amada has become one of the largest and the fastest growing home care companies in Southern California.
Multiple Streams of Revenue.  Amada franchise partners have multiple   revenue streams with home care and placement services.  After years of experience, we understand that sometimes home care is not possible nor the best option.  In these cases, we are experts at assisting families secure the best local assisted living option.  This service is free to Amada clients.
One of the Largest Territory in the Industry.  On average our competitors offer an initial territory below 300,000 people. We ensure our franchisees can outwork and outgrow the competition with large protected territories between 350,000 and 500,000, sometime even larger.
Transparent – Unique, Proprietary Software to Keep You in Touch.  We don't just promise to do certain tasks. We can show clients that they have been completed and provide total peace of mind.

Transparent allows busy families to log on, day and night, and see exactly what services were performed.

Transparent also synchronizes caregivers' visits with payroll and billing to provide an efficient, streamlined administration system.
Transparent is the only system that helps clients with long term care insurance. 
The Transparent online system allows clients instant access to all notes to help expedite payment from their LTC insurance company.

A Trailblazing, Innovative Approach to Senior Care. Amada is always ahead of the curve, looking for new ways to improve the business while constantly striving to create an exceptional customer experience and go to any lengths necessary to achieve this.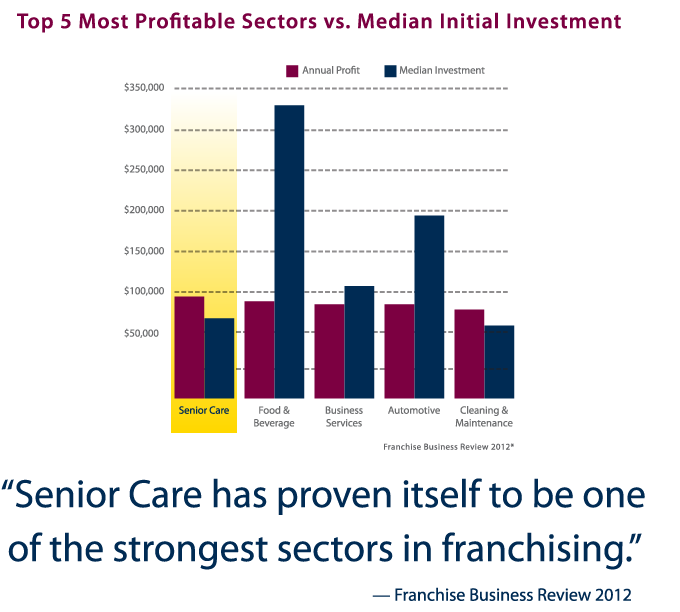 The Silver Tsunami
7 years ago we set out to change the senior care industry.  We insisted and still insist that families should know all of their options when it comes to caring for their loved ones.  Today, with 10,000 Americans turning 65 every day, the demand for senior care is more pressing than ever – and it's only getting bigger.  By the end of 2012, the senior population in America will reach nearly 49 million.  By 2030, seniors will make up 19% of the American population, or nearly one in five.  Experts call the explosive graying of the American population the Silver Tsunami.  There are two main reasons for this swell:
Baby Boomers – born between 1946 and 1955, baby boomers represent the largest section of the U.S. population.  This group has defined the economy at every stage of their lives, creating, defining, and supporting some of the largest companies in history.  Baby boomers will be actively looking for care for their parents and for themselves as they age.  There are approximately 78 million baby boomers in the U.S.
People aren't just growing older; they're also living longer thanks to an increased commitment to health and wellness, as well as advancements in medicine. Since 1960, the average life expectancy has increased by nine years for men and seven years for women. This increased life expectancy leads to a larger population of seniors, many of whom will need assistance in order to remain independent.
The silver tsunami has also ushered a wave of home care companies.  According to the National Association of Home Care & Hospice (NHAC), about 7.6 million individuals receive care from 17,000 care providers.  The annual expenditure in home care in 2011 was $57 billion.
Next Step
Request more information