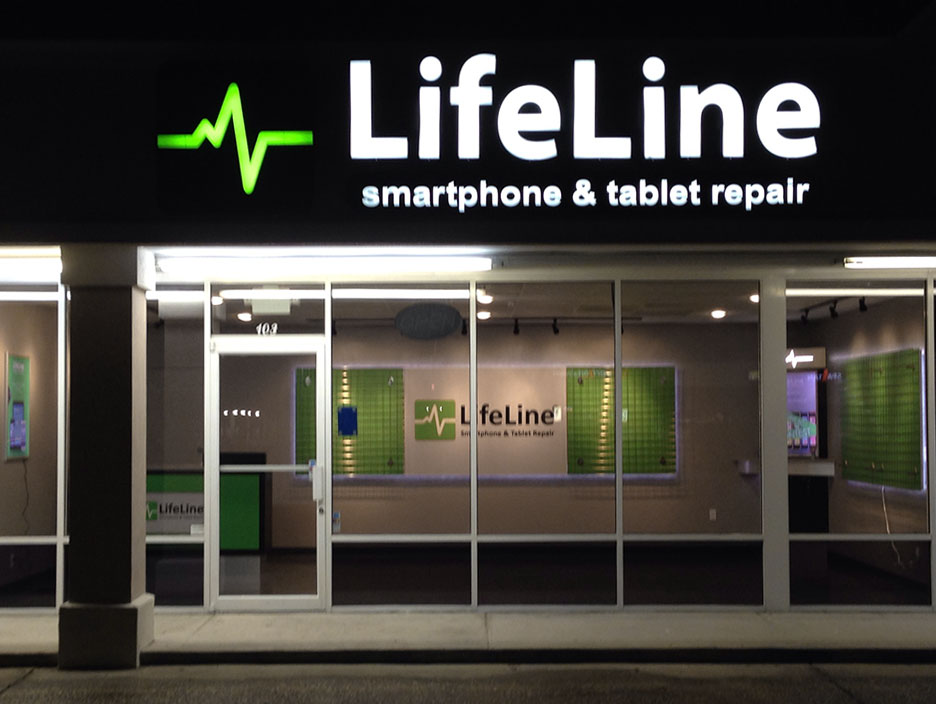 LifeLine Repairs Franchise
Lifeline Repairs is a recognized regional innovator in the Electronic Repair and Services market space throughout the Southeastern United States.  The company has established locations in key markets in order to initiate a complete change in the electronic repair industry segment. The brand reputation has been built on excellent customer service, amazing product quality, innovative thinking and most importantly, the customer experience. Lifeline Repairs is committed to creating a truly "life saving" service experience where the customer is able to get their electronic device back up and running in a very short time period.
We do this by providing the best customer service in the Electronic Repair and Service industry and treating our customers like we would our own family members when they come to see us. We enjoy taking care of people when they are in need of help; it's in our DNA. Lifeline Repairs has built the company with based focus on the Electronic Repair and service market and provides a unique, completely differentiated experience for each and every customer who visits a Lifeline Repairs location.
Lifeline Repairs provides highly successful business opportunities for Electronic Repair entrepreneurs and business professionals who would like to start a business in this thriving industry. We are looking for motivated individuals interested in owning and operating a high volume, high margin Electronic Repair and Service business.
Once a Lifeline Repairs franchise is chosen, our senior staff becomes 100% committed to that individual store's success. When you join the Lifeline Repairs family, our senior staff members become accessible for your every need, and are directly accountable for your success. This is the best business model for increased revenues, financial growth, and the overall success of the Lifeline Repairs Brand.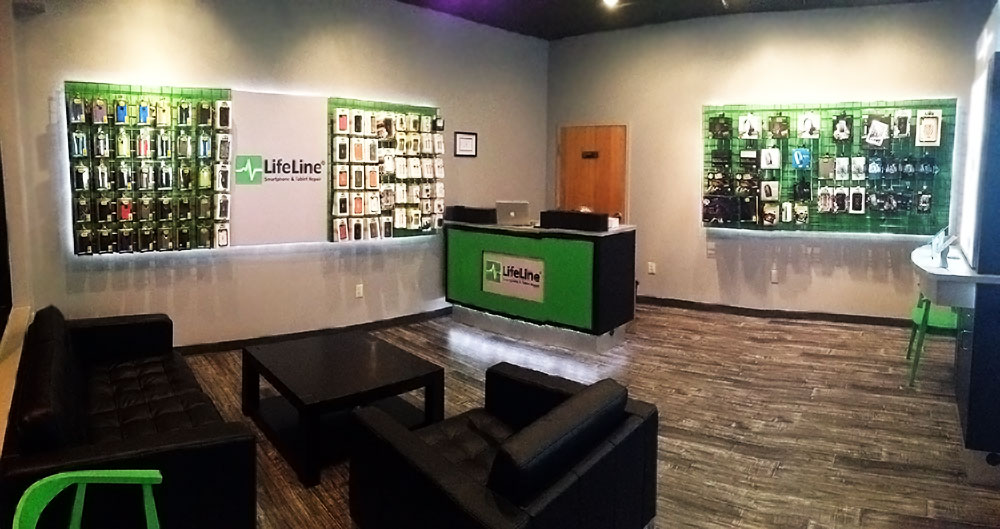 Support Services
From the very start, Lifeline Repairs works closely with franchise owners, providing you in days and weeks what it would take years to learn on your own.  Our effective management and business development systems place you on track to become a superior Electronic Repair Service provider in your market!
Our development program begins at Lifeline Repairs headquarters in Atlanta, where we train you on everything you'll need to build a solid foundation in the Electronic Repair and Service business.  Additionally, we give you extensive ongoing training in your own location and market, focusing on effective and precise operational procedures.  Most importantly, our senior staff will personally stand by your side to assist you in implementing our proven methods for operations management, hiring procedures and regional business development through networking and direct interaction with community leadership and influential consumer groups in your area.  We will teach you all the skills you need to build a strong regional presence for your business!
Lifeline Repairs will be there every step of the way to support you with the comprehensive knowledge, training and professional business management skills necessary to achieve your professional and personal goals.  Our support services will provide you with years of accumulated knowledge and expertise through the following individualized support elements:
Operations management and support
Senior staff onsite support
Direct business development assistance
Corporate website management
SEO for your territory
Toll-free technical support
Networking with other system owners
Booking events and shows for your area
Operations manuals
Technical data and forms
New prospect leads
Why This Market?
There is an incredible market all over the nation for quality Electronic Repair and Service businesses.  The average US household has 5.7 internet connected devices and GROWING. Smartphones, Tablets, Computers, – when these items break we need them fixed immediately, these devices are our LifeLine's to the world!  That's where Lifeline Repairs comes in, we provide the repair services for products that you need to keep your life on track.  While doing this, we make service a priority: hello, good bye, please and thank you are a core part of the LifeLine vocabulary!  We take the time to get to know our customers, which allows us to build lasting relationships and deliver a premier experience.
So why should you consider Lifeline Repairs?
You can be in the Electronic Repair business and still have a life.  The Lifeline Repairs business model allows for a work-life balance that most business owners just don't have.  It comes down to scalability and systems in a business model that has been proven time and time again.
Our franchise offers great potential profit margins.  Because we offer our services through a unique and convenient format and we are in a market that is focused and without a great deal of competition, you keep your gross margins higher.
Being part of our franchise will provide you with a sense of community, love and appreciation.  By delivering a combination of experience, service quality and relationship-focused customer service, your customers will thank you every day for the service you provide them!
We created the successful systems and procedures so you can confidently run your franchise, learn from our mistakes and successes and skip the learning curve in building your operation.
The strength of Lifeline Repairs Company
Lifeline Repairs is a specialty Electronic repair and service which offers an amazing "life saving" experience at modest prices.  It is the perfect combination of retail and service to maximize an operating model.  Our brand, convenient locations and exceptional technology resources have been attracting professionals and people from all over who need help with their electronic devices.  Let us show you how to create your own successful location and business!  As a family-owned-and-operated business, we care about the quality of our brand and our reputation among our customers, so we take pride in offering the best experience that customers can only find at Lifeline Repairs.