About Us
Don't Limit Yourself to One Aspect of a $45 Billion Industry…
A HOME BASED-HIGH MARGIN BUSINESS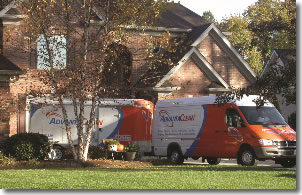 AdvantaClean specializes in helping building owners and managers handle an indoor air quality or emergency event by providing rapid response, professional services and delivering a best-in-class client experience. Simply put, we are leading the way to healthier homes and businesses. The difference we make is through a uniquely defined business model that enables us to provide service in all related aspects of the industry, not just one. No matter how big or small the job is, AdvantaClean can handle it.
You can be a part of the success we are experiencing. No experience? No problem! Cutting edge technology, tools and systems and unparalleled training and support will put you miles ahead of the competition. Our Services include:
Water Damage Mitigation
Mold Removal
Duct Cleaning
Dryer Vent Cleaning
…AdvantaClean improves air quality, system efficiency and the comfort, safety and health of every building we serve.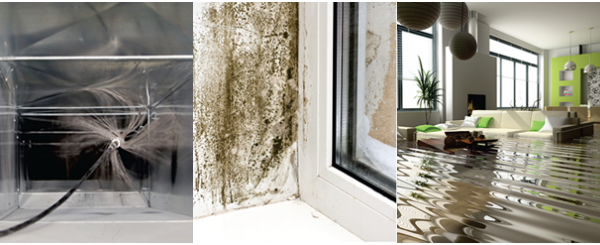 ---
Why Choose Advantaclean?
A HIGHLY FRAGMENTED INDUSTRY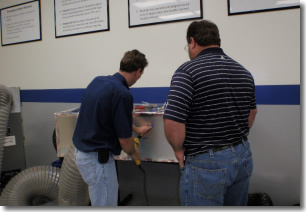 This recession resistant industry is $45 billion and growing steadily, but also highly fragmented. From the 1970's through 2008 America went through a building boom and due to energy efficient construction and cheaper materials indoor air quality (IAQ) issues have become present day issues. The growing Green Movement and increased public awareness about the correlation between poor IAQ and health has also and will continue to stimulate demand.
OUR SERVICES ARE NECESSARY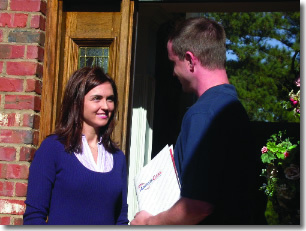 The EPA ranks indoor air pollution as one of the top five environmental risks to people's health. When customers experience a water damage, mold problem or indoor air quality issue, they need a professional solution immediately. This broad-based need provides a steady stream of demand in any marketplace. What does this mean for you? The opportunity is limitless...
AN AWARD WINNING OPPORTUNITY
For three years in a row, the AdvantaClean business opportunity has ranked as a Top 50 franchise system. All awards are based solely on ratings from franchisees. We also ranked as a Top 15 low cost franchise opportunity by Franchise Business Review. AdvantaClean has also ranked #206 in Entreprenuer's Annual Franchise 500 Listing in 2013 and was listed as #44 Fastest Growing Franchise out of over 100 franchises in 2013.
---
Training and Support
FRANCHISEE TRAINING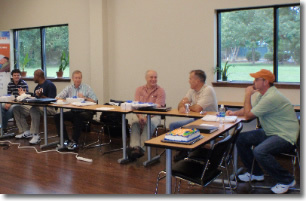 Training starts with a comprehensive two-week curriculum at our corporate headquarters in Huntersville, NC. A week-long initial business training is performed to maximize your knowledge of the AdvantaClean franchise home based business model and operating platform. Your education continues through a week-long technical training session. Your training will give you the knowledge and tools to succeed from the start and will ensure that your business remains many steps ahead of the competition.
Through a national partnership with Sandler Training, the worldwide leader in innovative sales and sales management training, AdvantaClean franchise owners are taught a distinctive, non-traditional selling system that helps them build a robust client base.
FRANCHISEE SUPPORT
The AdvantaClean leadership team has grown up in the industry, providing you unlimited access to experienced advisors who know what it takes to get the job done and run a successful service business. The AdvantaClean franchise model gives franchise owners the best low cost franchise opportunity for initial market penetration and ongoing success. We learn every day through our network of franchise owners...and practice what we preach.