Use the Power of Art to Positively Influence the Lives of Children.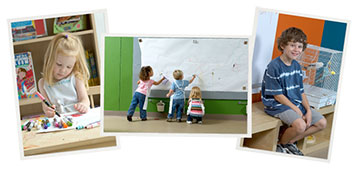 Kidcreate Studio is creativity, giggles, grins, inspiration, mess-making, discovery, confidence, exploration and fun! Kidcreate Studio is an art studio just for kids!
"Every child is an artist. The problem is how to remain an artist once we grow up."
– Pablo Picasso
About Us
In the spring of 2007, the first Kidcreate Studio opened its doors in Eden Prairie, Minnesota offering kid's art classes, camps, birthday parties and selling art-themed retail items for children ages 18 months to 12 years of age.
Kidcreate Studio is an art studio where children create fridge-worthy masterpieces while learning art concepts and techniques in an environment full of fun.
Simply said, Kidcreate Studio is "art education made fun!"
What is
Kidcreate Studio?
Once upon a time…
There was a boy named Jake who was frustrated by spelling, but loved art!
And so it began.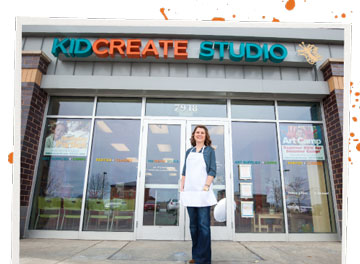 Founder, Lara Olson, started Kidcreate Studio after being discouraged by the limited amount of art exposure her son Jake was receiving at school. Jake's favorite class was art. In art class, he found tremendous joy in the creative process and none of the frustrations he was experiencing in some of his other classes.
Lara understood how he was feeling. She too had gravitated toward art classes as a child for the very same reasons. After learning that Jake was receiving less than one hour of art instruction at school per week, Lara knew she needed to find a way to add more art to his education.
Why Kidcreate Studio?
We're Different.
We have a predesigned system, an extensive curriculum library, seamless integration of multiple technology based systems, customized class tracking capabilities and we fill a hole in art education that is only getting bigger and bigger.
One of our favorite sayings "Get the mess out of your home and leave it with us!" doesn't only apply to our studio customers, but also applies to our Franchise Owners! With Kidcreate Studio, you will not have art supplies and employees take over your home.
We Offer More!
At Kidcreate we provide everything one needs to be a successful franchise owner. Ultimately, it is the kids that are our focus and for them to thrive so must the Kidcreate Studio teachers and studio owners.
Brick & Mortar Locations | Multiple Revenue Streams | Retail Program & POS System | Savvy Technology | Extensive Curriculum Library
Need We Say More?